Get out of that chair!
Studies show that sitting is detrimental to cardiovascular health.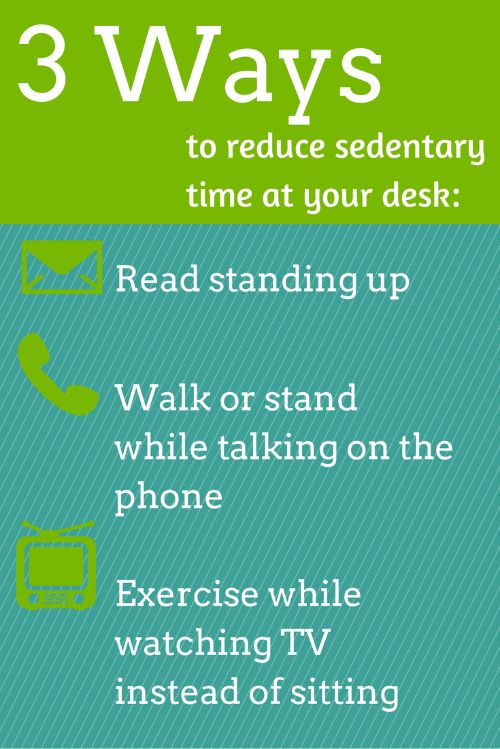 Get up, out of your chair right now and read this standing up. Why, you ask? Because a new study has come out showing that sitting or sedentary behavior can be just as bad as exercise is good. According to the research team from the University of Texas Southwest Medical Center, each time unit of sitting cancels out eight percent of your gain from the same amount of vigorous exercise. For example, two hours of sitting was found to negate the beneficial effects of 20 minutes of running. I think we already knew that sitting all day at a desk was bad for us, and most studies have correlated fitness and health, but this new study looks at the inverse correlation between sitting and fitness and health. The damage was even worse for those exercising at a moderate intensity level, showing that sitting cancels out 16 percent of your gain from exercise. At that rate, sitting for an eight hour work day would more than cancel out an entire hour of vigorous exercise.
Sounds depressing, right? Most of us don't work out vigorously for one hour or more every day, and this study shows that our cardiovascular health is suffering greatly from all of our sitting. On the positive side, the researchers also found that any type of movement while sitting was better than no movement at all, even fidgeting at your desk constitutes positive movement. Michigan State University Extension recommends trying to reduce the amount of sedentary time in your day by trying one or more of the following:
Walk or stand while talking on the phone
Have walking meetings
Sit on a fitness ball at work
Get a standing desk
Get up and walk around the building once every hour
Read standing up
Take a walk during your lunch break
Stretch or shift positions often
Exercise while watching TV instead of sitting
Incorporating daily physical activity is an important part of leading a healthy, well-balanced lifestyle.