Get started with growing vegetables using smart gardening practices
Sign up for the Smart Vegetable Gardening 101 Webinar Series; early registration ends March 4, 2016.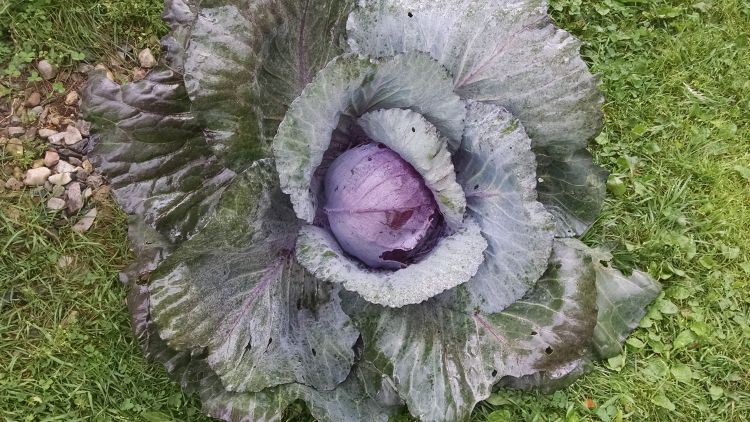 If you are interested in learning how to grow your own vegetables, then the Smart Vegetable Gardening 101 Webinar Series is for you. The second session is now open for registration with classes beginning March 15, 2016. This is the third year this online course has been offered, and 90 percent of each year's survey respondents reported they had planted and enjoyed the produce from a vegetable garden. Last year's participants also reported continued use of a number of smart gardening practices. Participants made use of soil test recommendations, organic mulches, compost and crop rotation.
If you'd like to learn how to incorporate smart gardening in your vegetable gardening, sign up for the Smart Vegetable Gardening 101 online course. Participants will be introduced to all aspects of vegetable gardening, including how to get started, plan and preparation, plant and seed selection, types of gardening, maintaining the garden, soil preparation, starting and maintaining healthy plants and various gardening activities. The importance of smart soils will be highlighted: Don't guess, soil test to see what nutrients are or are not available in your soil. Also, the practice of composting will be highlighted as a means to build organic matter within a soil.
This course is designed as an introduction to all aspects of vegetable gardening. Home gardeners and anyone interested in starting to grow vegetables should participate. This webinar class starts Tuesday, March 15, and runs for six weeks through April 19 on Tuesdays from 6-7 p.m. EST. All sessions will be recorded, so if you are unable to attend a live session, you can view the recording.
The course is only $30 if paid by the early bird registration date of March 4; otherwise, the cost increases to $40 after March 4. There is no registration available after March 11. There is also an optional CD you can purchase for $37 (includes postage and sales tax).
You can participate in this series from the comfort of your home or office computer. All that is required is high speed Internet and Zoom. Instructions on how to access and download Zoom will be sent to you before the first class.
For more information on a wide variety of smart gardening topics, visit the Gardening in Michigan website or contact MSU's toll-free garden hotline at 1-888-678-3464. You can also visit us at the following 2016 shows: the West Michigan Home and Garden Show March 3-6 in Grand Rapids, Michigan; the Lansing Home and Garden Show March 17-20 in Lansing, Michigan; and the Escanaba Kiwanis Noon Home and Garden Show April 8-10 in Escanaba, Michigan, where we will have free smart gardening tip sheets and gardening presentations.