Gifts from the kitchen: Ornaments
This time of year, the kitchen is used to make wonderful food that will be enjoyed by many. The kitchen can also be used to make gifts as well. Learn how to make ornaments from the kitchen this holiday season.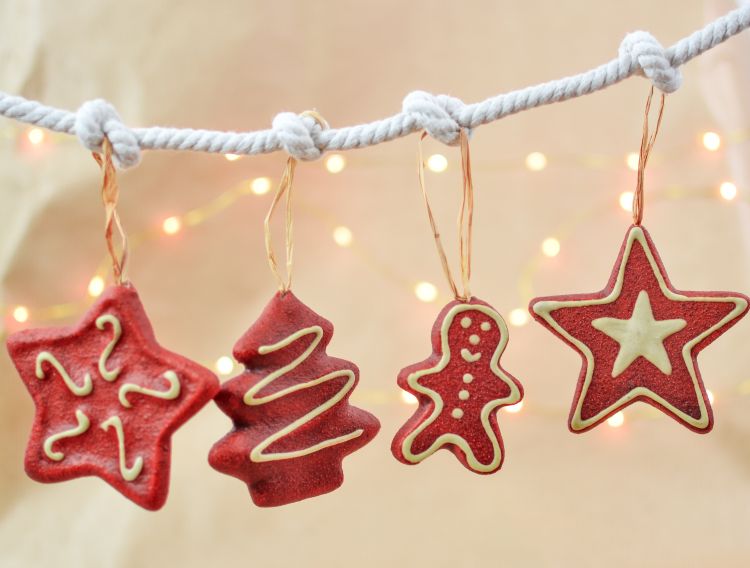 Each year, youth and adults enjoy placing ornaments on Christmas trees to add a festive look to their room. Ornaments come in all kinds of shapes and designs, and can be made right from your kitchen. These kitchen-made ornaments can be given as a gift, hung in your car as an air freshener or in the kitchen to add a fresh smell. This project is a great way to make memories and involve youth in the kitchen.
There are many different recipes and types of ornaments that can be made using basic kitchen ingredients. A simple one found in many recipe books is the salt dough ornament. This recipe allows youth to mix up the ingredients and then roll out the dough. With some holiday cookie cutters, youth can cut out different shapes. The ornaments are either baked or let set for a few days to dry and harden. After that, youth can decorate with paint and add a ribbon so it can hang from the tree.
Another ornament recipe idea includes one ingredient: peppermint. Youth can melt peppermint candies in cookie cutters. Stick these in the oven and melt the candies. Once they cool and harden, they can be a colorful ornament for the tree. Peppermints come in red and white, green and white and you might be able find other cool color combinations.
Cinnamon ornaments make great gingerbread men and there are many recipes that can be used. These recipes call for lots of different spices, which will add a cinnamon smell to your tree. Some recipes call for ground cinnamon, allspice, cloves, nutmeg and apple sauce. These are a lot like the salt dough where the dough can be rolled out and made into different shapes. They also should be baked to dry or let set for a few days.
Making memories in the kitchen is what the holiday season is all about. So invite your kids or grandkids into the kitchen and make a special ornament.
To learn more about Michigan State University Extension and the Michigan 4-H Youth Development Program, visit your local MSU Extension office.