Grape producers can attend free drone workshop Sept. 13-14 in Traverse City
Grape growers can learn how drone technologies can be used in vineyard management.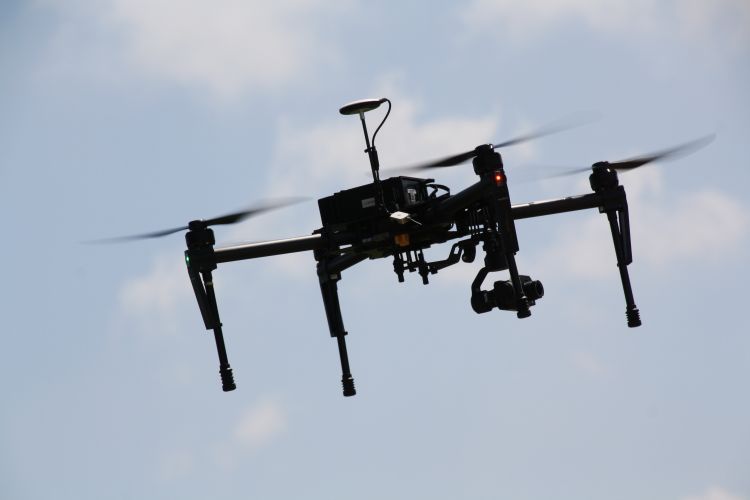 Grape producers interested in using drones can attend a free, two-day Drone Training workshop on using drones in grape vineyards Sept. 13-14 at the Northwest Michigan Horticulture Research Center in Traverse City, Michigan. Funded by grants from Project GREEEN and AgBioResearch, and by funding through Remote Sensing and GIS Research and Outreach Services (RS&GIS), this workshop will allow grape growers to develop an understanding of drone-based data collection and analysis specifically related to grape production.
This workshop will be hosted by Bruno Basso, Michigan State University Foundation Professor in the Department of Earth and Environmental Sciences, and Erin Bunting, director of RS&GIS and assistant professor in the Department of Geography, Environment and Spatial Sciences.
Attendees will:
Learn the essential elements required to safely conduct commercial flight and mapping operations in the National Airspace System including flight planning and preparation.
Take part in hands-on drone flights both manual and autonomous.
Develop an understanding of analysis techniques and applications in precision agriculture.
Gain a brief overview of Remote Sensing and its management applications.
Leave the course with a clear understanding of the Drone-to-GIS workflow, including planning and completing missions, processing data and analyzing said data in GIS.
Space is limited and the registration deadline is July 28. Interested participants can answer the questions and register at Project GREEEN Drone Training. Contact Erin Bunting (ebunting@msu.edu) or Bruno Basso (basso@msu.edu) for more information.
This workshop is part of a series of drone workshops this summer and fall that are commodity-specific. For more information about the rest of the workshops, see "Sign up today for free commodity-based, two-day drone workshops" from MSU Extension.