Great Lakes Regional Seafood Workshop to be held in Milwaukee, Wis.
Food and health educators, seafood professionals, and communicators will learn about aquaculture and fisheries technologies.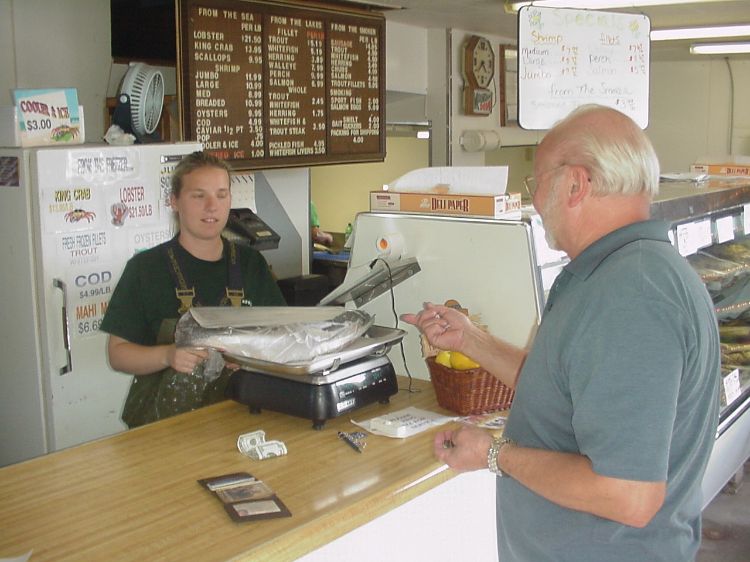 A Great Lakes Regional Seafood Workshop is scheduled for May 9-12, 2016, at the University of Wisconsin-Milwaukee School of Continuing Education Conference Center in Milwaukee, Wis. The workshop is sponsored by the University of Delaware Sea Grant, the Great Lakes Sea Grant Network, and the University Of Wisconsin Milwaukee School Of Freshwater Sciences. Those who attend the workshop will receive seafood quality and safety training to increase their technical knowledge and understanding of important global, national, and regional and local issues and developments related to seafood safety and human health.
The Great Lakes Regional Seafood Workshop is geared toward food technologists, dieticians, nutritionists, extension agents, and seafood industry professionals. Restaurant managers, culinary professionals, journalists, and students are also welcome to attend the workshop. Information will be provided on current issues related to seafood, and developments and trends related to the commercial fishery and aquaculture industries and their products.
The Great Lakes Regional Seafood Workshop will cover technical aspects of seafood health and safety from the water to the consumer. Seafood products from aquaculture and wild caught sources will be discussed in relation to nutrition, health benefits and risks, food safety, quality and handling, harvest and production methods, processing, seafood hazard analysis critical control point (HACCP), sourcing, distribution, and marketing. Besides national issues, the workshop will address topics of regional and local interest.
Michigan Sea Grant and Michigan State University Extension have served on the planning committee for the Great Lakes Regional Seafood Workshop and will be presenting programs at this event. Venues at the workshop will include lectures/seminars, demonstrations, and local tours of facilities that support the seafood industry. For additional information on the workshop, including lodging and registration, contact the University of Delaware Sea Grant Marine Advisory Service.
Michigan Sea Grant helps to foster economic growth and protect Michigan's coastal, Great Lakes resources through education, research and outreach. A collaborative effort of the University of Michigan and Michigan State University and its MSU Extension, Michigan Sea Grant is part of the NOAA-National Sea Grant network of 33 university-based programs.