Green science camps teach kids where their food comes from
MSU Extension Farm provides hands-on look at food production.
How does milk from a cow turn into ice cream? How is salsa made and how does it get to the grocery store? How does my pumpkin get so big? Do worms make the best fish bait?
The answers to these questions and more were part of Green Science Camp held at Michigan State University's Tollgate Farm in Novi this summer.
Red, Yellow, Green and Orange Peppers all have something in common – yes, they are food, but they are also the youth groups at Green Science Adventure Camp – the Peppers! Each group of kids has their own teacher to guide and lead them through a variety of food, animal and farm related activities during their week at the Michigan State University Extension Green Science Adventure Camp at Tollgate Farm in Novi, Mich. This summer over 250 kids attended six different weeks of camp. Each week, 40 kids explored where their food comes from through touching and handling vegetables, farm animals, bees, wild edibles and more through experiential hands-on activities.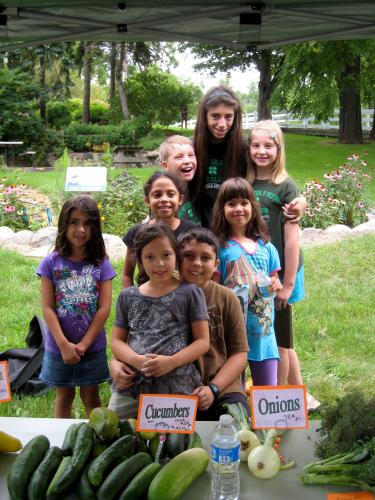 Green Science Adventure Camp offered activities in the orchard, the garden, the garden kitchen and the pond. Youth were able to learn about llamas, sheep, goats, cattle, chickens, ducks, bees and maple syrup. Each day the kids got to make butter and cheese, hunt for eggs, taste honey and maple syrup, try a variety of vegetables in a number of recipes and learn about the local and regional food system. The camp offers kids the opportunity to learn about food production, nutrition and food in a hands-on setting.
The Bats, Bees and Butterflies Camp experience was offered this summer for the first time. This camp focused on the beneficial insects and animals that help create our food. Youth were able to explore bees and honey making, pollination, insects and bugs.
New this year was the half-day Kinder-Garden Camp for four-year-olds. Little peppers were introduced to farm animals, fruits and vegetables and a variety of developmentally-appropriate activities in the garden kitchen while trying new fruits and vegetables.
Start Your Own Business: Farm Market Camp introduced older youth to how to start and market a business, how to develop value-added products and setting up the farm stand. The youth were able to plan their business, visit the Detroit Eastern Market and on the final day of camp, sold their products at their farm stand at Tollgate Farm.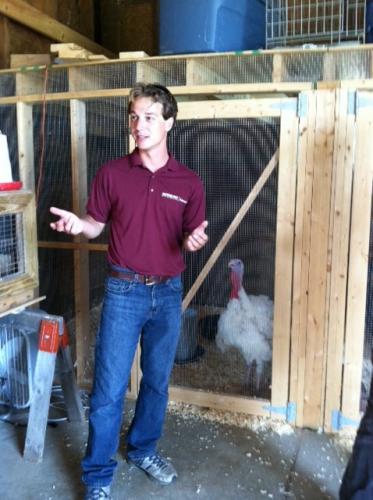 "Attending summer camps like these can provide kids with a great hands-on experience that is a lot of fun and at the same time engages them in learning that prevents summer brain drain and reinforces learning concepts," said Alan Jaros, Tollgate Education Coordinator. Parents were able to follow the daily activities through the camp blog.
To learn more about the camps visit the Tollgate Farm website. In addition to the summer camps, Tollgate Farm also provides schools and youth groups with educational opportunities with field trips in the fall and spring.
MSU Tollgate Education and Farm Center is a joint partnership of MSU Extension and the Americana Foundation.