Growing money to support your community garden and other fundraising ideas
Raising money for your community or school garden can increase stability and local involvement in your garden projects. With a bit of ingenuity and commitment you can reach your financial goals through some basic fundraising techniques.
Community Gardens gain stability and strength through dedicated leaders, careful planning and sound advice from shared guiding council. They contribute to continued community development and neighborhood relationship-building. Another aspect of success for community gardens is raising money. Sure, gardens are for growing – growing plants, growing food, growing confidence, growing involvement, growing relationships and more. But in order to meet basic needs of a community garden, growing money has an important role to play in its organizational development. In other articles in this series, posted in Michigan State University Extension News, they talked about how community gardens add to asset based community development, how to organize a community garden, strategic planning, and learning from the past through evaluating your community garden activities.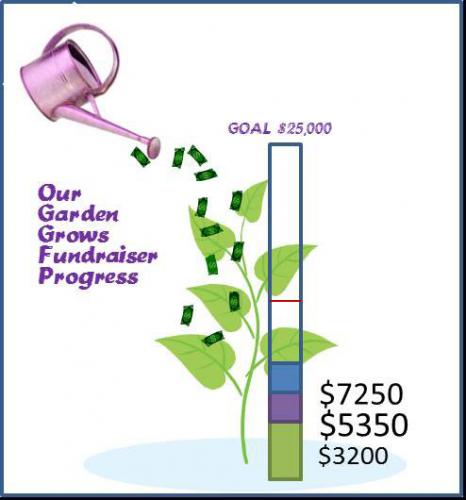 In this article, we will outline some budgeting and fundraising ideas that can help to start and maintain your community garden. Hopefully at this point your community garden is already up and running with a number of supporters and has active participation. Your committee will ultimately decide which fundraising activities will fit your group best. Managing funds also implies that a system to track income and expenses is also in place. A plan for how the money raised will be used is determined in advance and budgets for specific garden projects or activities are created. Review your community garden organization set-up. Do you have a clearly stated mission with outlined goals and objectives? Is there a business plan? Before you ask for money or donations you need to clearly be able to identify what you do; why you are doing it; and what the benefits are.
Some of the most common fundraising activities are:
There is plenty of advice from experienced fundraisers out there to help you to build successful fundraising events and programs. Don't be afraid to ask. Building team spirit for fundraising also translated into team spirit for your community. Make sure you thank donors and supporters who helped you get that much closer to your financial goals and to celebrate your successes.