Growing more than produce at New City Neighbors' urban farm in Grand Rapids, Michigan
An urban farm is transforming a neighborhood that lacks healthy food options while providing high school students with valuable job skills.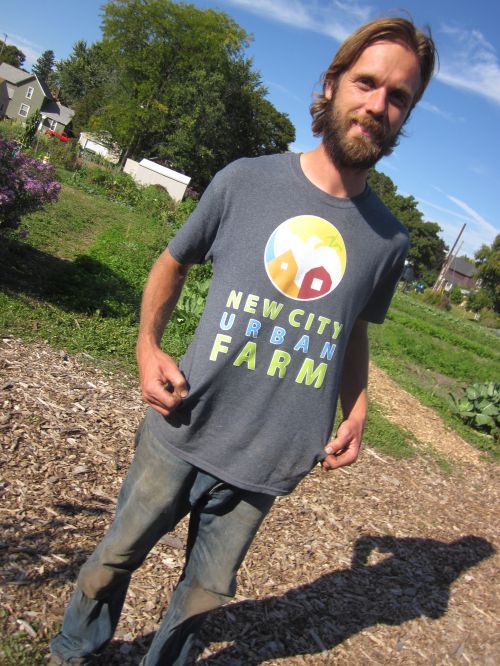 Even though the prime growing season is coming to a close in Michigan, Lance Kraai, farm director of New City Neighbors' urban farm, is still hard at work growing. Kraai grows more than produce – he grows jobs. Jobs for neighborhood youth – most of whom have never held regular employment before.
The New City Neighbors urban farm was launched in 2012 to build off the nonprofit organization's successful youth employment project, Breaktime Bakery, as well as their community gardening program, which continues today. This two-acre urban farm in the heart of northeast Grand Rapids' Creston Neighborhood produces a variety of organically grown fruits and vegetables, which are sold through a CSA (Consumer Supported Agriculture) share program and a farm stand at the farm. Some of the produce is purchased and served by the neighborhood's farm-to-table eatery, Graydon's Crossing.
High school youth apply for their 15-hour per week summer positions at the farm. Those that are hired gain valuable organic farming skills, as well as small business skills such as marketing, customer assistance, pricing and product displays. Kraai said they have regular staff meetings with the youth to divide up work and address any conflicts that arise.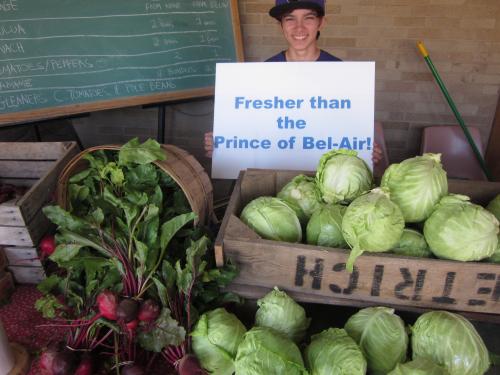 "Youth need to be given space to practice workplace conflict management skills. If a worker sees a colleague not pulling their own weight, they need to learn how to talk to the person about it so they become productive members of the team again and don't continue to disengage," said Kraai.
With support from the Wege Foundation, Michigan State University Extension at the Downtown Market partnered with the New Urban Neighbors urban farm to provide funding for marketing. Students used the funds to design yard signs, sidewalk sandwich boards and t-shirts. Some of the sign references aren't easily understood by people older than 19, but Kraai said it was important to let the students do the work and measure the impact of the marketing effort.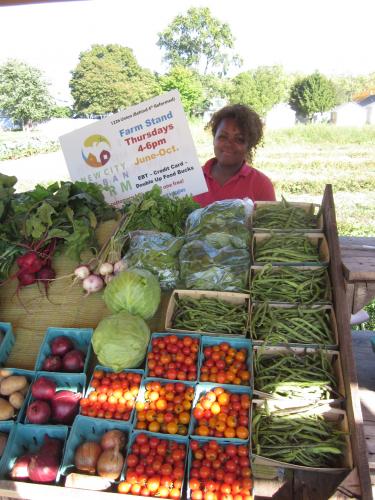 "The signs seem to have made a difference. Our numbers have been up in the past few weeks," said Kraai.
This partnership may expand in 2015 to include a first-of-its-kind neighborhood-based marketing program to promote the use of SNAP benefits and Double Up Food Bucks funds to purchase a CSA share from the farm. This program would allow low resource households to gain regular access to healthy foods grown in their neighborhood. New City Neighbors is the first farm stand in the Grand Rapids region to be accepted as a Double Up Food Bucks program participant by the Fair Food Network.
MSU Extension supports urban farming efforts as well as the Double Up Food Bucks program and other efforts to increase access to healthy, locally grown foods. To locate a market participating in the Double Up Food Bucks program in your area, visit www.doubleupfoodbucks.org.