Guide for sustainable coastal tourism development in Northeast Michigan now available
Michigan Sea Grant presents a collaborative approach to coastal tourism development to help stakeholders advance Northeast Michigan's tourism industry while still protecting cultural and natural resources.
Michigan Sea Grant has been contributing to regional efforts exploring coastal tourism development in Northeast Michigan as an economic driver and source of conservation education. During this ongoing effort, partners gathered input from residents to better understand the region's needs, natural assets, and coastal tourism opportunities. Results from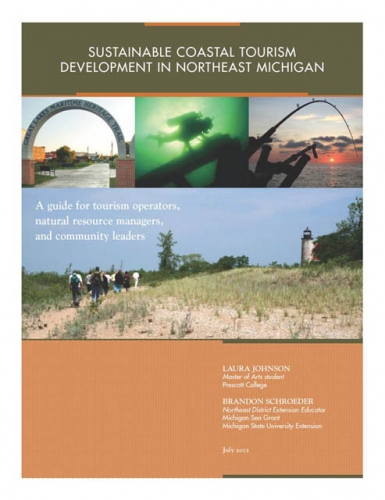 these regional assessments and research efforts made two things clear: 1) Northeast Michigan communities value their natural resources and recognize the economic potential of coastal tourism development; and 2) residents worry about the destruction of natural landscapes and culture that could accompany an influx of visitors.
In response to the region's interest in both promoting and protecting their local assets, Michigan Sea Grant has now released Sustainable Coastal Tourism Development in Northeast Michigan, a guide designed to help tourism operators, resource managers, and community leaders work together to balance preservation of cultural and natural resources with tourism industry expansion and economic prosperity. The guide provides basic information about the coastal tourism industry, stakeholder profiles, recommendations for building a sustainable approach to tourism development, and "best practice" case studies of Northeast Michigan partners who already enjoy the economic, environmental, and social benefits of working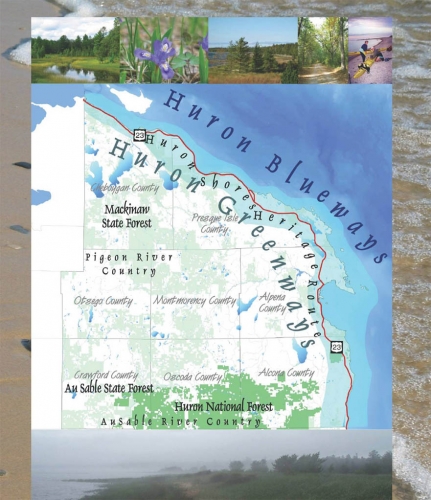 together.
Northeast Michigan offers a wealth of unparalleled coastal landscapes that few others — aside from those lucky enough to live there — ever have the opportunity to enjoy. As word of this "best-kept secret" spreads, so does the promise of a budding coastal tourism industry that could play a key role in the region's economic future. Sustainable Coastal Tourism Development in Northeast Michigan provides a platform to advance the tourism industry, but also to conserve cultural and natural resources, improve collaborative working relationships, and educate residents and visitors about stewardship. These principles are best illustrated through local case studies showcasing partners and efforts currently leveraging Northeast Michigan's Lake Huron fisheries, maritime history and heritage, coastal tourism marketing partnerships, and youth as community development partners, all with a focus toward sustainable coastal tourism development in the region.
For business operators looking for more information about sustainable coastal tourism development in Northeast Michigan,visit Discover Northeast Michigan, a website offering marketing materials, interpretive publications, and a directory of local partners including business support contacts and resource managers. For those looking to explore Northeast Michigan's attractions and activities, visit the Huron Shores U.S. 23 Heritage Route for trip-planning tools (website supported by the Northeast Michigan Council of Governments).