Having a safe and happy Halloween with your children
Overall readiness for Halloween will lead to a fun and safe time with your children.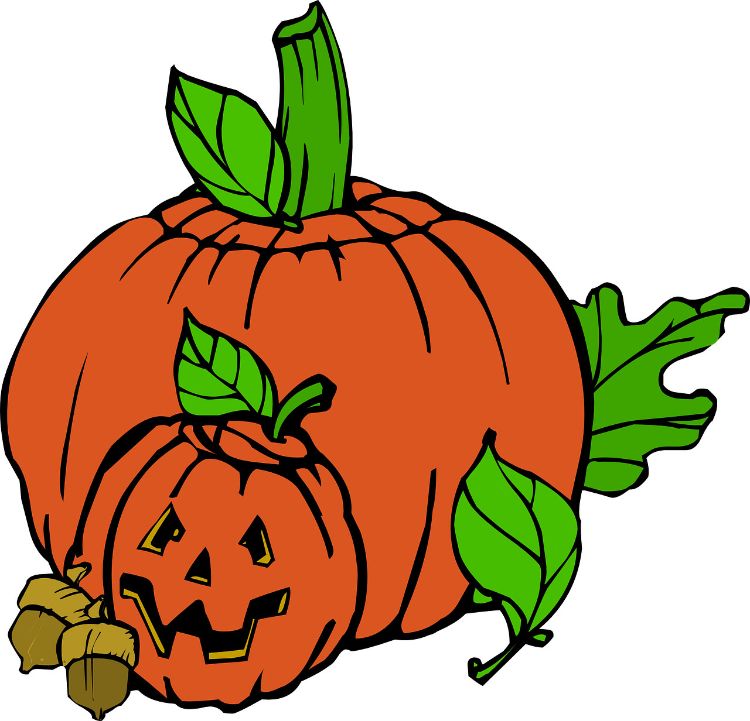 Halloween is an exciting and fun time of year when creativity, ingenuity and imagination are all on display. It is a time when anyone can create a fun and exciting new persona or just enjoy all that is going on around them. Halloween is not just an event for children, but a time for the whole family to come together, share ideas and create new experiences. Do you remember your favorite Halloween costume or the first time you attended a Halloween party or autumn harvest event? Chances are this year will be a time to bring about new and lasting memories for yourself and your children.
Choose a costume that is safe and practical
When discussing Halloween, the most often asked question of children is, "What would you like to be for Halloween this year?" There is always an abundance of answers for the time honored tradition of costuming and most children will go through multiple choices before settling on the "right" costume. After choosing just the right costume, it will then be time to discuss the overall fit, safety and practicality of the clothing and any additional accessories. It is important to make sure costumes fit well (not too snug) and are very easy to get on and off. Make sure costumes will fit over bulky clothing such as sweatshirts, coats and even snow pants. You just can't plan on how the weather will cooperate.
It is very important to be able to walk without the costume causing tripping or falling. You never want the costume to drag on the ground as it could snag on just about anything. When wearing a mask, make sure eyeholes are big enough to see all around and that peripheral vision is not blocked. Remember that hoods, capes and cloaks can cause visual and walking issues if they are too heavy, long or bulky.
Most children don't like to hear it, but safety should always be the first priority when choosing a Halloween costume. When speaking of safety, you want costumes to be easily seen by others and by anyone operating a motor vehicle. If your child chooses a dark costume, make sure to purchase glow sticks or glow rings for them to carry or wear. Glow sticks and rings can be easily attached directly to the costumes. It is also not a bad idea to use reflective tape on the costume if available.
Be prepared for whatever the night may bring
Before the big event, be sure to spend time as a family and make a plan for the Halloween holiday. Planning may include a family trip to get costumes and supplies including accessories and other desired items. You may want to consider picking up items such as flashlights, batteries, tissues, hand/feet warmers and other weather necessities in case of rain or low temperatures.
Also, be sure to have cell phones fully charged in case of any emergencies. If possible, it is always a very good idea to keep umbrellas and disposable ponchos on-hand should you be caught out in the rain. You never know how the weather may change, so it is very important to be prepared for multiple possibilities. Finally, make sure to double check event schedules and local ordinances for trick-or-treating times.
Make a plan of where you're going and for how long
Before leaving the house on the big night, make sure to set clear boundaries and expectations with your children. Discuss where you will be spending your time and how long you are willing to be out for the evening. Halloween may take place on a school night or on the weekend, so be sure to take into account how late you will be starting and when children's bedtimes typically begin. If possible, it is a great idea to make sure everyone is well rested before any Halloween activity, whether it be a party, trick-or-treating or even trunk-or-treating.
It is very important to decide where you will be spending your evening and to set a plan for where you will be going. It will also be important to create a route for your night out. Take into account the ages for all who will be celebrating and really plan for a fair length of time that isn't too exhausting. For school age children, a good amount of time is right around one to two hours. This includes time walking and any time spent traveling in a car.
Be ready for the day after Halloween
Michigan State University Extension recommends that after all of the commotion wraps up, it is very important for adults to take care of themselves. Let's face it, by the end of the evening, who ends up carrying bags, flashlights, accessories, costumes and even children? The adults, that's who! Halloween can be a very exhausting time for adults as they tend to forget to plan for all they will be doing for the children. Remember, if it is a cold or rainy evening, the weather tends to wear down adults faster than children. Once you are home and the kids are taken care of, be sure to spend some time to relax, breathe and just unwind from such a busy day. It may be a night to get to sleep a bit earlier than usual or treat yourself to a small snack you wouldn't normally have.
Keep in mind that the next day usually starts by preparing the night before. Do whatever you can to be ready for the day after Halloween. Have lunches prepared, clothes picked out and shoes close to the door before going to sleep to make the following morning flow as smoothly as possible. The more you can plan for Halloween, the more fun everyone will have and the least amount of exhaustion will be felt the next day.
Additional resources on Halloween safety
The following resources offer more ideas on having a safe Halloween: