Healthier worksites make for a healthier community
Grand Traverse Bay YMCA partners with area worksites to encourage wellness.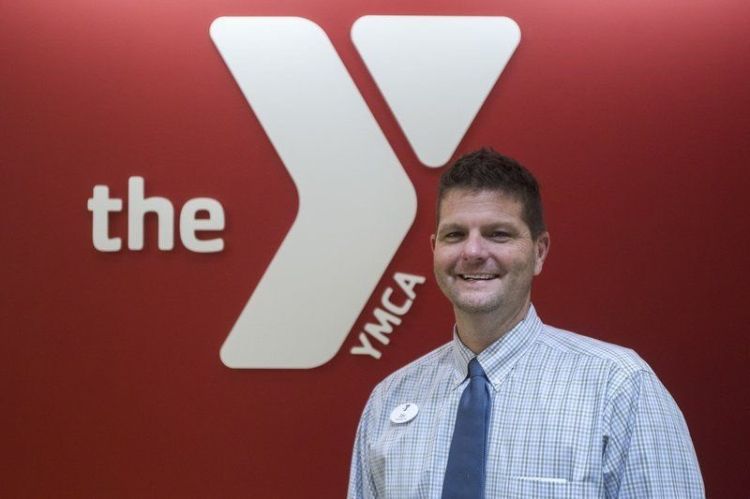 The Grand Traverse (GT) Bay YMCA is a bustling hub of healthy activity for people of all ages. Since opening its doors in September of 2014, the center has become a tremendous asset to the Grand Traverse community. The mission of the GT Bay YMCA focuses on principles supportive of youth development, healthy living, and social responsibility. A review of the 2015 annual report documents strong growth in membership, a diverse array of programmatic offerings, member benefits, and an impressive list of stats that illustrate community benefit. It's now also easier to get to the Silver Lake center on bike or by foot. In September of 2016, the GT Bay YMCA and the Traverse Area Recreation & Transportation (TART) celebrate the opening of a new section of trail that connects West Middle School to the health center.
The YMCA recently launched a worksite wellness initiative. I chatted with CEO, Jay Buckmaster to learn more.
What lead you to the development of the Workplace Wellness membership program?
Workplace Wellness came about as a solution when we considered how to make the greatest impact on the health of our community. It is becoming increasingly more common to have a health incentive program as part of employee benefit packages and we didn't know of a large scale program that existed like that in the Grand Traverse Bay area, so we created one.
We wanted a way to help companies incentivize their employees to get active, get involved and form a social support system, while making sure the program was accessible and affordable to all, regardless of income.
With Workplace Wellness, both the YMCA and the employer help subsidize the cost of a YMCA membership, depending on what partnership level a company chooses, and the employee reaps the benefits with 170+ free classes a week, reduced pricing on monthly programs, free child watch, one-on-one sessions with our wellness coaches - and the idea that they're not in this alone.
It is our goal to help make the Grand Traverse area a healthier community by the year 2020. Workplace Wellness is just one of the ways we're making that shift.
Why should employers be concerned about supporting the health of their staff?
A company is only as strong as its workforce. It's not just absenteeism that can hurt a company, but presenteeism as well - employees being physically present, but mentally checked out for any number of reasons, including poor health.
There are over 200 national studies about the benefits of employee wellness plans. In general, these studies find that implementing an employee wellness plan can result in an average reduction of nearly 30 percent in sick days and an average reduction in employee health costs of up to 26 percent.
How are you reaching out to local organizations to generate interest?
The program is relatively new, but we're taking a grassroots approach so we can be sure to best serve each company while fine tuning the program along the way. We meet individually with an organization and discuss which partnership level suits their needs and then move forward from there. As with most of our programs, word-of-mouth is our best advertising.
Have any local organizations or businesses signed up?
We have a great start to the program with partners that include Hagerty Insurance, Great Wolf Lodge, Cordia and Living Light Massage. We're consistently meeting with new businesses and excited about the potential to work with great employers in the area.
What are the most frequently asked questions by employers who consider offering this wellness benefit?
Billing seems to be top of mind for most employers. We work with each company to set up a billing cycle that best fits their organization. We're proud of how flexible this program is and how well we can accommodate all types of businesses.
How does the Grand Traverse Bay YMCA support the health of its own staff?
As an organization, we obviously value and encourage healthy habits, but this year we wanted to get a bit more accountable to each other. We created and ran our first annual "YMCA Staff Wellness Challenge." The wellness challenge was a lot of fun and we saw tremendous progress. Staff split into teams of 4 and racked up as many points as they could each week for things like sleeping 8 hours, completing 1 act of kindness, eating 3 servings of fruits, vegetables, and proteins in a day, standing or walking for 3 or more hours during the day, etc.
The challenge was meant to encourage progress, not perfection, and to remove barriers for getting healthy. We wanted to show people that you don't have to run marathons to be active, you don't have to eat salads to have a healthy diet, and that ultimately, health is just as much mental and emotional as it is physical. We added another component halfway through the challenge - participants chose a personal goal to aim for each week. It was amazing to watch our staff continuously push themselves to be better people. For some, it was writing thank you notes to loved ones, for others it was cutting out caffeine and for others it was saying no to sweets - but no matter the challenge, we saw great progress throughout and we were very proud of our staff.
That's the kind of teamwork, encouragement and progress we want to help others in our community make through a program like Workplace Wellness.
Michigan State University Extension believes the workplace becomes more productive and constructive when employers integrate physical activity and healthy eating initiatives. MSU Extension provides coaching for worksites with the goal of improving nutrition and physical activity supports through policy, systems and environmental change initiatives in the workplace. For more information, visit the SNAP-Ed page.