Healthy foods benefit veterans living with chronic pain
Food insecurity is linked to obesity and chronic pain among some veterans. Access to healthy foods can help improve veterans' health outcomes and quality of life.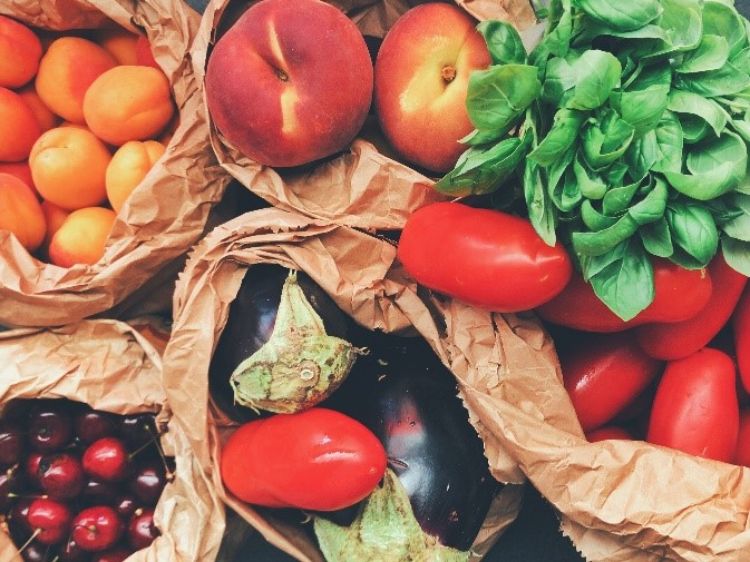 Chronic pain and obesity are common conditions among veterans according to the Veterans Health Administration (VHA). A Public Health Nutrition article links food insecurity, which affects as many as 25% of veterans, to chronic pain and obesity. Other factors that increase the rates of these conditions among veterans are the lower cost of unhealthy foods and dietary practices developed during military service. The need to eat high-fat and high-carbohydrate foods while in active service, coupled with a get-it-and-go culture, can influence eating habits upon return to civilian life.
The VHA's Whole Health Initiative recommends eating an anti-inflammatory diet, rich in fruits and vegetables to help reduce chronic pain caused by inflammation. Harvard Health describes inflammation as the body's response to injury, with the body activating its immune system and releasing pain signals to heal and protect itself. Too much inflammation has been connected to chronic pain, obesity, depression, heart disease, diabetes, cancer and arthritis. In addition to eating anti-inflammatory foods, other self-care practices such as exercise, stress reduction, adequate sleep, maintaining healthy relationships and faith practices can help reduce inflammation. Michigan State University (MSU) Extension offers a range of resources and health programs for veterans living with chronic pain that include relaxation and mindfulness practices for pain reduction.
MSU Extension also addresses issues of food insecurity among veterans by promoting Supplemental Nutrition Assistance Program (SNAP) benefits through the SNAP Outreach for Veterans program. On average, veterans are less likely to participate in SNAP than the overall population. This is why MSU Extension works to create awareness of the SNAP benefit, destigmatize food insecurity, create and distribute specific outreach materials targeting military veterans, and provide benefits enrollment assistance as needed. MSU Extension has partnered with the Michigan Department of Health and Human Services and the Food Bank Council of Michigan who also offer enrollment assistance through the Food & Other Resources Helpline (1-888-544-8773). Veterans who sign up for the SNAP benefit can use their bridge card to participate in the Double Up Food Bucks program, which matches fruit and veggie purchases — up to $20 a day!
Another beneficial program to know about is Michigan Fresh, an MSU Extension project that works to support eating fruits and vegetables through sharing tips on growing, handling, preserving and preparing Michigan-grown foods. Increasing food access through programs such as these creates the foundation for the positive benefits associated with healthy foods. Without access to healthy foods, a nutritious diet and good health are out of reach. Awareness and use of such programs can help improve veterans' health outcomes and quality of life.
If you are a veteran or veteran service provider and would like free SNAP Outreach for Veterans program materials (brochures, vegetable seeds, etc.), please complete this online request form. MSU Extensions veteran outreach team also regularly shares information and resources online via social media. Be sure to subscribe to the MSU Extension Veteran Outreach YouTube channel and like their Facebook page for regular updates.