Healthy Valentine's treats
Use Valentine's Day to enjoy healthy treats and time together.
We can see the Valentine holiday sneaking up on us in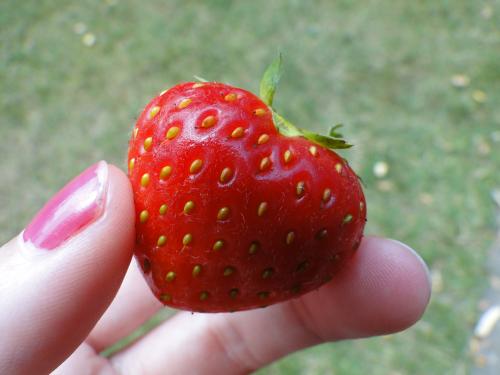 January. While shopping you might have noticed Valentine's sweets, treats and gift ideas appearing right when Christmas was over. You can almost smell the chocolate as you walk through store aisles that are filled with treats. Now that it is right around the corner, it is time to think about how you will be celebrating this year.
There are so many tempting sweets and treats to consider giving your loved ones for Valentine's Day. The choices seem endless. But keep in mind there are ways to keep your healthy diet in check while still enjoying some Valentine treats.
This year, Michigan State University Extension recommends that you consider putting a healthy twist on Valentine's treats with these delicious treat ideas:
Smoothie: Blend raspberries, strawberries and low-fat yogurt and low-fat milk
Fresh fruit cut in the shape of hearts
Fruit pizza
Fruit bars: Freeze blended strawberries and bananas on popsicle sticks
Yogurt parfaits
Pudding cups: Mix fat-free vanilla pudding with strawberries and raspberries
Kabobs: Place strawberries, cherries, raspberries and apples on skewers and serve with melted chocolate for dipping
Angel food cake with fresh berries
You can certainly still enjoy your favorite sweets or chocolate treat, but do so in moderation. Otherwise you could end up eating a large amount of empty calories, which provide no nutritional benefit to your body.
Another healthy twist you can include for Valentine's Day is using time together with a loved one to go for a walk, to go ice-skating, bowling or any favorite physical activity you and your family enjoy. Spending time together is always a wonderful way for everyone to spend Valentine's Day and being active together and enjoying healthy treats will benefit you and your loved ones all year long.