Help protect life on land through active global citizenship — Part 2
These resources and lessons can help youth learn and teach others about Goal 15 of the Sustainable Development Goals.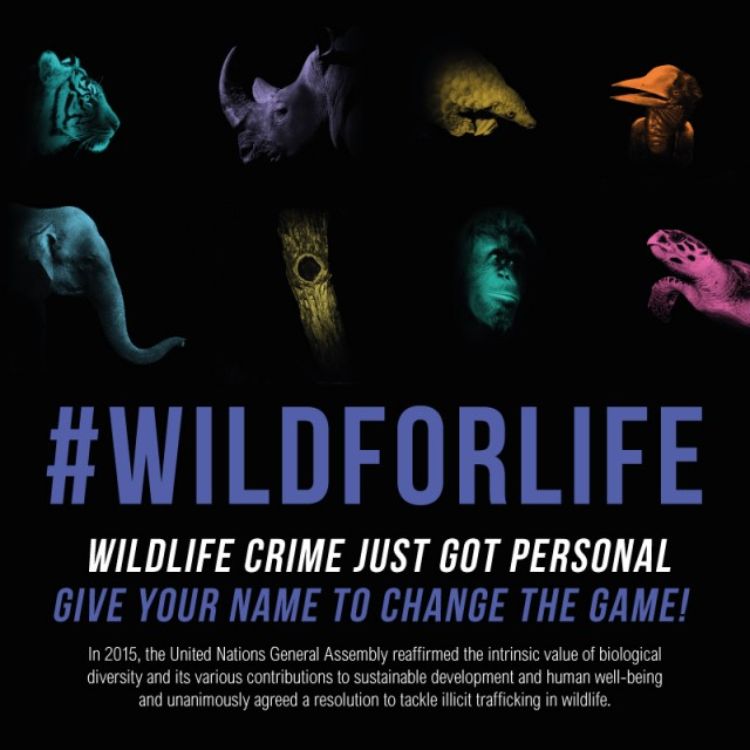 Goal 15 of the Sustainable Development Goals includes a variety of specific targets to be achieved by the year 2030 related to sustainably managing forests, combating desertification, halting and reversing land degradation, and stopping the loss of biodiversity on land. The targets include:
Ensuring the protection and sustainable use of land-based and freshwater ecosystems.
Halting deforestation and restoring and sustainably managing forests.
Fighting desertification and restoring degraded land and soil.
Protecting biodiversity and natural habitats and protecting and preventing the extinction of threatened species.
Stopping poaching and trafficking of protected species and addressing the sale of illegal wildlife products.
Addressing the introduction and impact of invasive alien species.
To learn more about Goal 15 and these targets, download Life on Land: Why It Matters developed by the UN, or, for younger children, Goal 15: Life On Land.
Many educational resources are available to assist adults and youth leaders to learn and teach others about topics related to Sustainable Developmental Goal 15. Teaching youth about these topics and helping them engage in projects and action to address these issues allows young people to become informed and active global citizens.
Here are some resources and lesson plans that can be used to help learn and teach others about these issues.
Discover the science behind desertification. Land degradation and desertification are explored in Farming The Desert - The Science Behind Desertification, a lesson from PBS Learning Media and The Nature Conservancy. The activities in the lesson revolve around the Sahel region of West Africa and allows young people (grades 6 and up) to analyze and investigate the topic.
Go #wildforlife and find your "kindred spirit". If you were a threatened species, what species would you be? Take the Find Your Kindred Spirit quiz to find out! The quiz, which is part of the Wild for Life website, is a catchy way for youth to be introduced to the topic of illegal wildlife trade. The quiz matches users with a threatened or endangered species based on their responses to a few questions. Youth can learn about their kindred species and other protected species on the Wild for Life website and make a pledge to help end wildlife crime.
A companion lesson plan, Wild for Life! from the World's Largest Lesson, is designed to help youth ages 8-12 learn about the illegal trade of wildlife and identify ways they can help address the problem.
Youth who are interested in joining or starting a project to address this issue can find resources at Jane Goodall's Roots & Shoots website. While many of the plants and animals featured on the Wild For Life website live in other countries, youth could also learn about some of the threatened and endangered plants and animals that live closer to their own home. The U.S. Fish & Wildlife Service compiles lists of species for each U.S. state that would be a good resource to learn about species in your own state that require protection.
Dig into some of these educational resources about land and soil. The amount of soil on the planet that is available to grow food is surprisingly small. An engaging and visual way to demonstrate this fact to youth is by using an apple to represent the earth and slicing the apple until you have a piece remaining that represents all of the soil able to grow food. For instructions on how to lead this activity, download A Slice of Planet Earth.
Ready to dig a little deeper into learning about soil? If so, take a look at the Soils Challenge Badge curriculum. Developed by the Youth and United Nations Global Alliance (YUNGA), this curriculum offers a comprehensive lesson plans for all ages that includes hands on activities to help youth learn about soil basics and uses, risks to soil and actions people can take to conserve soil.
Are you up for the challenge (badges) of Goal 15? Don't stop learning about topics related to Sustainable Developmental Goal 15 once you've earned your Soils Challenge Badge! YUNGA has additional hands-on learning based curriculum related to Sustainable Developmental Goal 15 that cover the topics of forests and biodiversity.
In addition to the curriculum, YUNGA has also produced two books, "The Youth Guide to Forests" and "The Youth Guide to Biodiversity," which are both available as hardcopies or free PDF downloads. The guides offer comprehensive background information on these topics for young people.
Prepare for an invasion! Stopping the spread and impact of invasive species is a global goal, and Michigan has become home to numerous invasive species. The Invasive Species Game developed by the Michigan State University W.K. Kellogg Biological Station offers an interactive, hands-on learning approach to help young people learn about invasive plant species in Michigan. The game, along with a lesson plan, is available as a free download and is designed for youth in grades 4 and up. The game and educational experience can be completed in one to two hours.
These educational activities can help provide young people with an understanding of issues related to Goal 15 of the Sustainable Developmental Goals. With this knowledge, young people are better equipped to identify and address issues related to sustainability in their own community or in projects that affect the issue on a global scale.
Other articles in series