Holiday arts and crafts projects help youth develops skills
Let's look at why we should encourage youth to participate in arts and crafts projects and what makes it special around the holidays.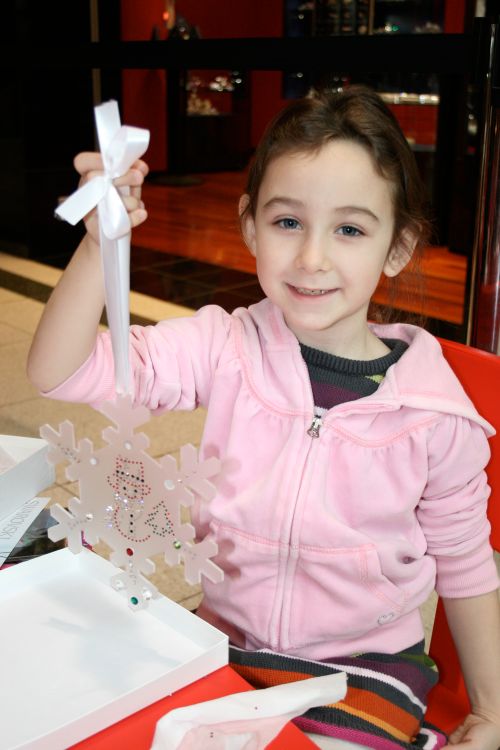 Arts and crafts projects seem to be popular around the holiday season. Teachers' help youth make fun things to take home to their parents, and families may have a tradition of making an ornament or crafts with their kids. Whether it is a tradition or just something fun you like to do with kids, you are playing an important role in helping youth develop skills.
According to "Art - An opportunity to develop children's skills" from Better Kid Care at Pennsylvania State University, arts give youth an opportunity to develop skills. Some of the skills that are explored in this article include:
Creativity. During a holiday art project, youth should have the ability to pick colors, supplies and the process for making their craft. It is important to just observe and help guide them, not tell them what to do. It is important we allow youth to express their ideas as their own and not change their mind. Also, using open-ended questions like, "What do you think you can do with the yarn?" are great ways to start getting youth thinking.
Cognitive skills. Arts and crafts project help youth gain decision-making skills. From deciding on colors or maybe when the project is done, this is all part of youth learning cognitive skills. Youth are also able to plan, experiment and problem-solve when a craft doesn't go as planned.
Physical skills. Youth learn to use scissors and really develop their fine-motor skills.
The holiday season is a great time for families and parents to provide a time for youth to do arts and crafts projects. Talking with them about what to do with their projects is also helpful and provides youth opportunities to think of ways to brighten people's day.
The Michigan State University Extension 4-H Youth Development Program provides many opportunities throughout the year for youth to engage in arts-and-crafts-type of activities for youth ages 5 to 19. To learn more about how you can get your youth involved in 4-H, contact your local MSU Extension office.