Horning Receives Donald and Valera Murray Endowed Scholarship
Michigan Dairy Memorial and Scholarship Foundation announces Donald and Valera Murray Scholarship recipient.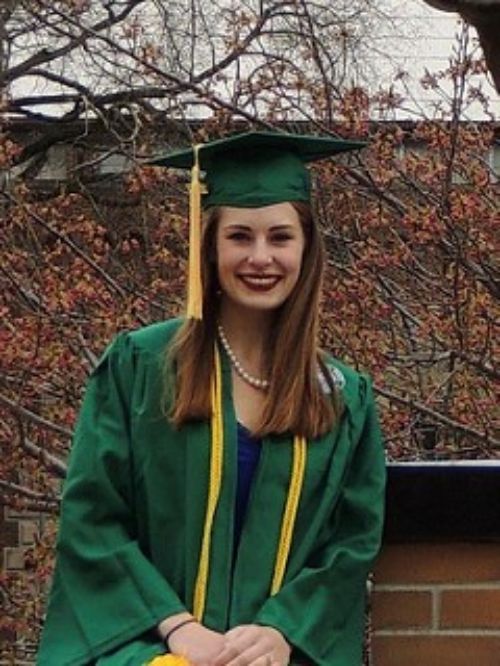 Natalie Horning of Manchester was chosen at the 2017-18 recipient of the Donald and Valera Murray Endowed Scholarship. The $4,000 scholarship is named in honor of Donald Murray, a former Michigan State University Extension (MSUE) dairy specialist, and his wife, Valera.
Horning, daughter of Jeff and Lynda Horning, is a senior at Michigan State studying Agriculture, Food, and Natural Resources Education, with teaching minors in Biology and Integrated Sciences. She received this award based on her academic achievement, involvement in extracurricular activities, and interest in pursuing a career in the agricultural education industry.
Over the past two summers, Natalie has interned with the Children and Youth Institute through MSU Extension and the Young Farmer and Promotion & Education division of Michigan Farm Bureau. She has also worked as a Student Supervisor for MSU Culinary Services and a farmhand at Horning Farms. Horning is involved with the MSU Dairy Club, MSU Collegiate Farm Bureau, and MSU Dairy Judging Team, served as a Michigan Senior Dairy Ambassador, and was an active member of her 4-H club.
Natalie is planning to graduate in May of 2017, and receive her teaching degree in May of 2018 after completing a year of student teaching. She then plans to become an agriscience teacher and FFA advisor.
Did you find this article useful?
---