How common is the uncommon disease?-Part 1
Have you been ignoring an elephant in the barn? BLV doesn't spell elephant, but it may well be one.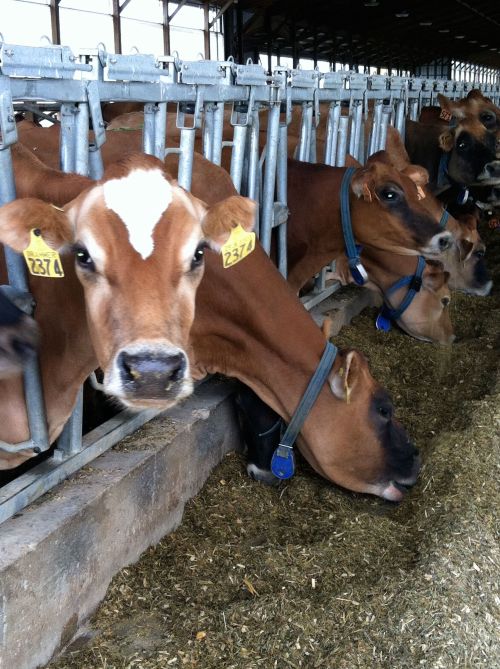 What if there was a problem so prevalent that it is accepted as normal, so silent that it appeared harmless, and so difficult to control that it seemed hopeless. One could say each of these about Bovine Leukosis, a disease that most producers and their veterinarians don't talk about, yet one so destructive because it undercuts the foundation of health.
The fact is that about 90 percent of United States dairy herds are infected with the Bovine Leukemia Virus (BLV). Therefore, most herds have cows that are at various stages of Bovine Leukosis, the incurable disease caused by BLV. A 2010 Michigan State University study of 113 Michigan dairy herds enrolled in DHI found 87 percent of the herds had infected cows. A 2007 national NAHMS study had shown an 84 percent infection rate among dairy herds, and 100 percent in herds larger than 500 cows.
BLV appears to be more prevalent in dairy herds than beef herds, possibly because of cattle movement history and management practices, but beef cattle herds are not immune to the disease. Based on NAHMS data, approximately 39 percent of beef cow-calf herds are infected.
Has the disease become so prevalent that we overlook it? Was it always this way?
As recently as 1975, the infection rate of US dairy cows was around 10 percent. In the 1960's and 1970's, animal health officials in both the US and Canada made the decision that control of BLV was not cost-effective and that eradicating it would not be a goal they would pursue. That decision was based on a major underestimation of the impact of the disease, impacts that are only recently being uncovered.
Yet, other countries in the world have taken a different course of action; they planned a path of eradication, and have been successful. Twenty-one countries are now free of the disease having enforced slaughter of infected animals.
In the US, however, the disease prevalence has been increasing. By 1988, approximately 28 percent of US dairy cows were infected. Now the infection rate of dairy cows is 40-55 percent. Left alone and essentially being ignored, the disease prevalence has been climbing.
The infection rate among older cows is typically higher. There is a linear increase in infection rates from first lactation to fourth and greater lactations.
The increase by lactation tells us that BLV is spreading among cows. The longer they are in the herd, the more likely they are to become infected because little is being done to control the spread of the virus.
In subsequent articles about BLV by Michigan State University Extension, the impacts of the disease, the risk factors for spread and steps in controlling it will be explored. If dairy and beef cattle producers continue to ignore BLV, the problem will only increase. For more information, visit the BLV website.
Other articles in this series: