How to perfect the sticky wall facilitation tool
There are many different facilitation tools that are commonly used to help groups make a decision. This article will explore how to use the "sticky wall."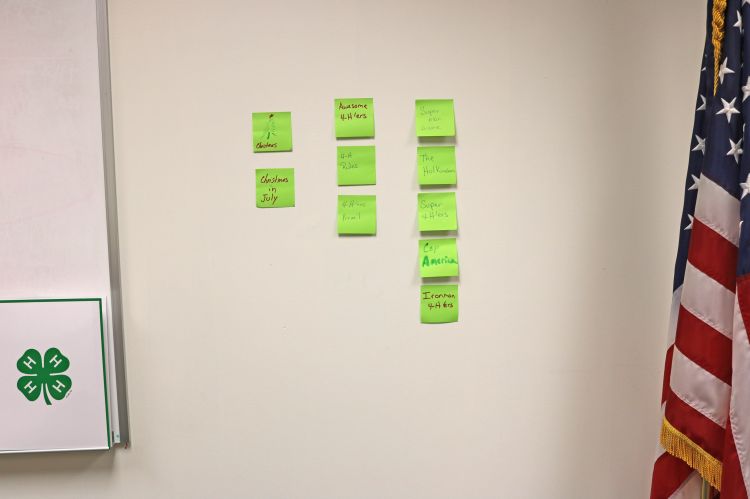 People working in groups sometimes get stuck when trying to make a decision. Having people with many different personalities discussing an item can be beneficial, but it can also be the reason groups cannot come to a decision. To help groups get to that decision, there are many different facilitation tools that are commonly used. However, knowing the tools exist is not enough; you need to know how to use them. Practicing with these tools is a great way to make sure you are ready when you need them. This article will highlight one very commonly used facilitation tool: the sticky wall.
When using a sticky wall, give all participants a stack of post-it notes. Different colors can represent different topics, if need be. The group is then asked to place one idea, thought, suggestion etc. on a post-it note and stick it on the wall. Only put one suggestion on each post-it note. The facilitator can then move the items around to put them under categories or place them in like groups.
The sticky wall method allows for everyone's opinion to be heard and encourages quieter members to participate while more assertive members can still be heard without drowning out others. It is also helpful to visual learners who want to see the ideas listed, verses just verbally tossing ideas around. In addition, sticky walls allow members of the group to take a moment to gather their thoughts for a few quiet moments while everyone is thinking and writing ideas.
The following is a real life example of the use of the sticky wall facilitation technique by a 4-H club to determine a club theme for the fair.
The club wanted to have a theme they could base their decorations, colors and in some cases even projects around. They decided to use a sticky wall to get everyone's ideas up on the wall of what the theme could be.
One member served as the facilitator while a second member assisted by grouping the post-its as they were placed on the wall. Having someone help the facilitator group the notes allows the facilitator to stay focused on the group so they can encourage participation and approach members of the group who aren't participating to ensure they don't have any questions. This also allows the facilitator to pick up post-it notes from individuals who are uncomfortable with getting up to post their own ideas.
Once the ideas were grouped on the wall, the facilitator discussed what had been suggested. In this case they had suggestions such as: Christmas in July, Super Heroes, Super 4-H'ers,Captain America and the 4-H'ers, 4-H'ers are like the Hulk and Ironman 4-H'ers.
Through discussion it was determined that the Hulk, Captain America and Iron Man are all Super Heroes and they are all considered the Avengers. So by picking a theme that incorporated super heroes, Avengers and 4-H'ers, they hit on all but one of the proposed suggestions. Further discussion showed that "The Avengers" use a slogan "Avengers assemble" so a suggestion was put forth to have this year's theme be 4-H'ers Assemble and have each member of the club base their character off of one of the Avengers.
Once the theme was chosen, the next step was to determine how to incorporate the theme into different areas. For this the facilitator chose the categories: club booth, animal areas, club scarecrow, club wheelbarrow and club banner. The youth were then asked to come up with ideas to place under each category. This allowed ideas to be generated from many different areas under one common theme through a rather quick process.
Once each category had items under them and were grouped properly, the facilitator worked through each category to help determine which idea is the most popular in each category. A great way to do that is by using "sticky dot voting."
Practicing the sticky wall is the best way to assure you understand the technique and can perfect it. Trying out a scenario for each situation you may use it with will help you understand the flexibility and benefits in different settings.
Teaching your 4-H members or volunteers about facilitation tools is a great educational opportunity for everyone involved and can be a lot of fun. Consider practicing a different facilitation tool at the beginning of each of your meetings. Using fun, silly topics keeps it light and enjoyable but still allows you to understand the tool for when it is needed in a more serious discussion.
For other tips on facilitation tools or facilitating meetings ask the Leadership Civic Engagement Team at 4Hleadership@anr.msu.edu or view the Michigan State University Extension facilitation page.