How will climate change impact the food system? (Part 2)
An exploration of how climate change may impact food security on local, regional and global scales.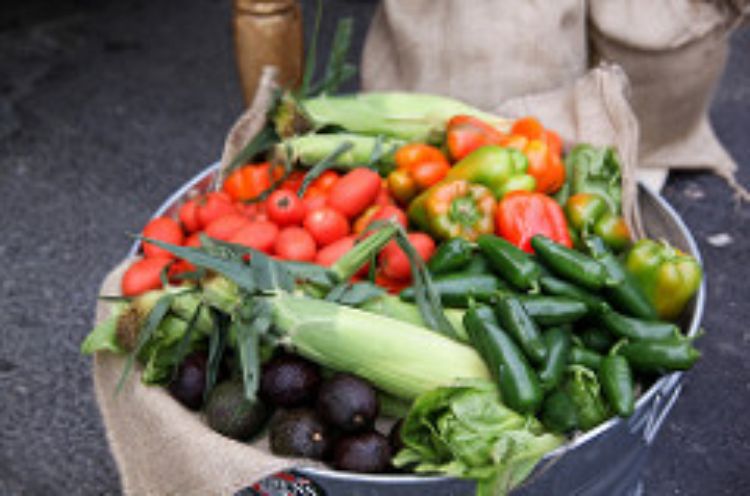 The first article in this series explored how climate change may impact agricultural production, as well as the processing, packaging and storage sectors of the food system. Other sectors of the food system are also projected to experience significant shifts. Consumption is the sector of the food system that everyone participates in, and based on the USDA report Climate Change, Global Food Security and the U.S. Food System, this sector has the potential to experience major changes due to climate change. This report specifically examines how climate change could affect consumption patterns with regard to food security.
As defined by the Food and Agriculture Organization (FAO), food security is "the state or condition when all people at all times have physical, social and economic access to sufficient, safe and nutritious food to meet their dietary needs and food preferences for an active and healthy life." According to the FAO in 2015, about 795 million people are food insecure globally.
The USDA report linked above states that four components must be met in order for food security to be achieved for individuals: availability, access, utilization and stability. According to the report, climate change has the potential to create changes in all four of these components of food security, with a potential outcome of food insecurity.
These shifts due to climate change include changes in agricultural production, food processing, food packaging and food storage, all discussed in the first article of this series. These changes would likely cause food to become less available, less accessible and more difficult to utilize (by potentially increasing food safety risks and changing food nutrient composition). Additionally, transportation of food is impacted by rising temperatures, creating further difficulties in accessibility and utilization for consumers. Notably, the populations that are most at risk for having increased food insecurity are those that are low-income and people that live in tropical regions.
Michigan's food system is far from tropical, but does have significant low-income populations in both urban and rural areas throughout the state. Climate change impacts to the local, regional and global food system will likely impact this population disproportionately and will require intentional efforts to address potential food insecurity outcomes.
The USDA report advocates for examining potential climate related changes to food security through a systems lens, also considering population growth, economic growth/decline, ecosystem and land degradation, as well as technological development. Some of the projected outcomes can be changed by improving transportation systems, investing in agricultural research and development (including growing methods and increasing adaptability) and making trade decisions that support food security.