How you can reduce biosecurity risks in 4-H projects: Part 6
Biosecurity related to 4-H projects is a matter of high priority! Taking simple precautions will protect animals, members and consumers.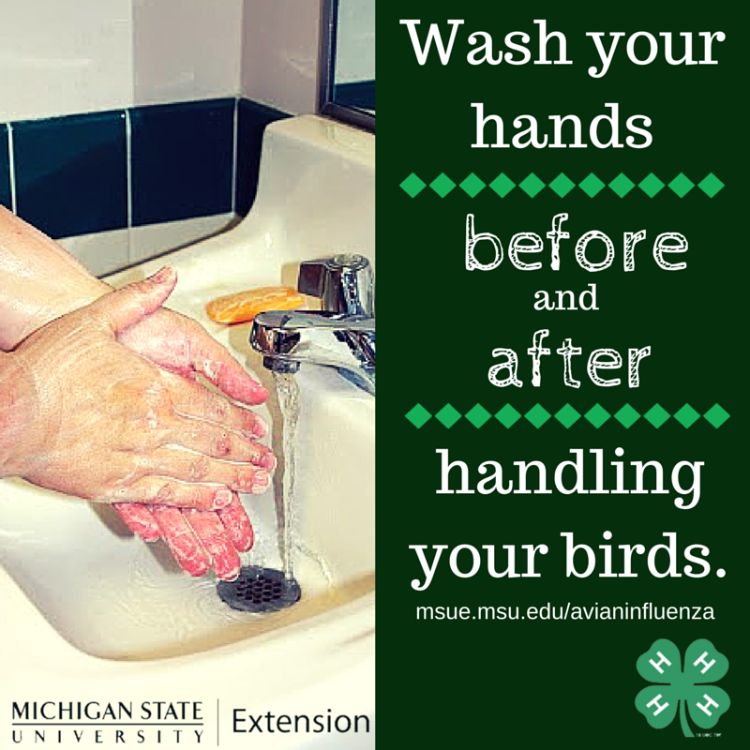 Michigan State University Extension continues a series about national and state agencies identifying biosecurity related to animal agriculture as a high priority. The United States Department of Agriculture has a long-term goal of safeguarding the animal production industry from accidental outbreaks of animal disease. Disease control and surveillance and food system security are high priorities in ensuring that people and animals are protected.
As mentioned in part 1, 2, 3, 4 and 5, 4-H animal exhibitors can do their part to help safeguard the animal production industry by paying particular attention to their management, both on their own farms and during exhibition. This article will continue to provide an overview, focusing on practices 4-H'ers can implement at home to prevent the spread of disease.
In addition to wearing separate clothes and shoes in animal areas, another everyday biosecurity practice is proper and frequent handwashing. Our hands have the ability to touch a million different surfaces in a variety of locations each day. Washing our hands properly with soap and water can help reduce the spread of pathogens from various locations to others, animals and ourselves.
Always remember to wash your hands before and immediately after handling your animals. If you have sick animals, remember to care for healthy animals first, wash your hands, and then care for any sick animals.
The next article in this series will highlight practical ways that you can quarantine new animals to your farm.