Do you want to visit another country? Consider the IFYE Exchange!
Young adults can participate in an in-depth, rural-based, cultural immersion focused experience for two-, three- or six-months with multiple host families in a foreign country.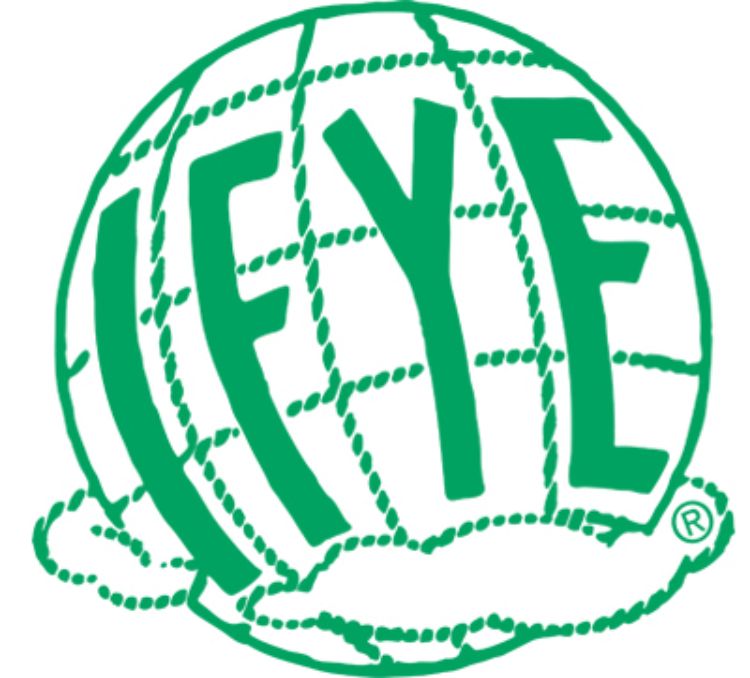 There is a great deal of conflict in the world right now. Do you want to make a difference for international peace and understanding? Consider an opportunity that is known for "peace through understanding."
The IFYE Association of the USA, Inc., formerly known as the International 4-H Youth Exchange, and once as the International Farm Youth Exchange (IFYE), is a 72-year-old international exchange program for young adults. IFYE is a two-, three- or six-month host family program that is available through the summer and fall months annually.
This is an international outbound experience for young adults who want to add to their academic portfolio, enrich their career choices, and expand their view of international economics, which has become more essential in this world market. The current problems with the international supply chain can drive home to young adults the value of an IFYE type experience. Participants can enhance language skills and gain personal connections during their stay with host families. Furthermore, they can develop cross-cultural understanding, increase future employability by living abroad and gain experiences to inform their worldview. This experience is not a tourist view of a foreign country but allows participants to gain full cultural immersion.
During their two-, three- or six-month stay, the young adult will stay with a variety of host families for three to four weeks each. Host countries include many countries in western and central Europe and other countries such as Australia, Taiwan and India. The experience has benefits for the host family as well, as described by the Brinn family that hosted an IFYE delegate from Taiwan.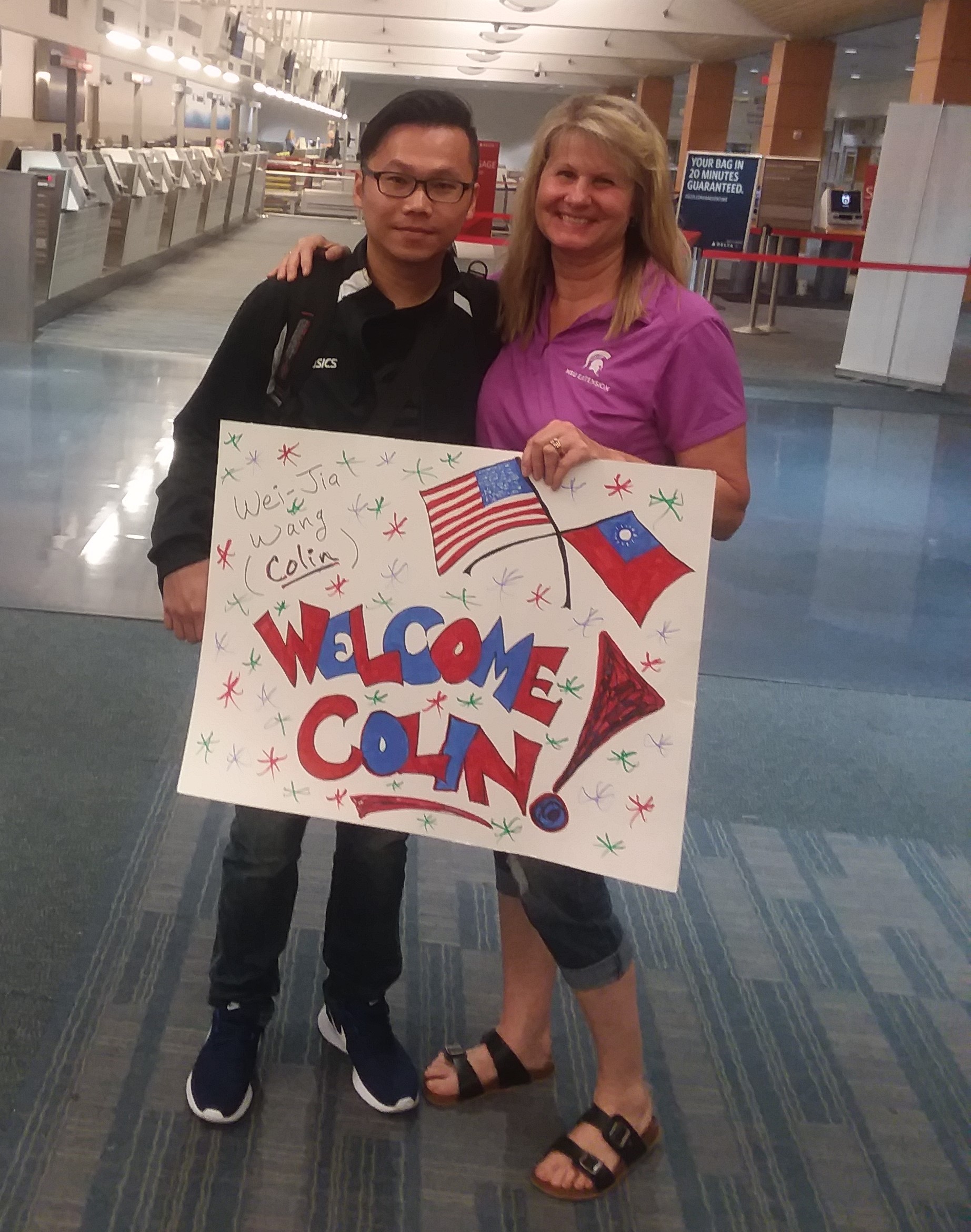 "Hosting Colin introduced us to Taiwan's culture, and we formed a great working partnership as well as continued wonderful friendship," said the Brinns. "The relationship we formed with him has even continued with 4-H program collaborations in Michigan." Check out the Michigan State University Extension news article "4-H around the world: Taiwan" to learn more about this collaboration.
The IFYE program began in 1948 with the first group of young people for a six-month experience staying with host families. Since then, the IFYE program has promoted "Peace through Understanding" which is still the motto for IFYE alumni. In 1974, to be more inclusive and aware of the urbanization of the United States, the name was changed to the International 4-H Youth Exchange. Since the mid 1990's, the name has been shortened to just the letters, similar to Future Farmers of America shortening their name to "FFA". The Peace Corps is based on the IFYE model.
Michigan IFYE alumni Kate Garrity said, "I grew up attending national IFYE conferences with my grandmother who was an IFYE to England and Wales in 1956. When I had the opportunity to participate in the program in 2018, I was thrilled. I spent three months in India and lived with five different families. You'll never come back from an international experience the same person – experiencing another culture in a non-traditional way (i.e., not the normal "tourist" way) and gaining 'family' thousands of miles away is truly a once in a lifetime experience."
John Wurm, IFYE of 1985-1986 to Australia, recalled how he and both of his brothers traveled internationally through the 4-H program, all within a few years of each other.
"These international programs most certainly had an impact on who we would become and the perspective we had on looking at the world. When you live with almost 30 host families over an eight-month period, you learn to become a very flexible person."
Wanting to share his experience, Wurm explained further.
"I kept in touch with some of my local schools back home by sending little newsletters of my progress and experiences. It was so great to come back and then be able to go talk to these students and really show them what I had learned so that they could then learn right along with me."
He also wanted to share a bit of his home-country's culture and tradition while overseas.
"I really like to cook, so while I was there, I happened to be staying during the latter part of November with a rather large hosting group. I went to the library, carefully researched all the recipes I would need, shopped for items, and then cooked a traditional Thanksgiving dinner, complete with pumpkin pie, for about 15 young people."
Reflecting on his experience learning about a new culture and sharing some of his own, Wurm concludes, "You just cannot imagine how much that international travel will change your perspective and directions in life."
Michigan is excited to have three 2022 USA IFYE outbound program delegates! The IFYE delegates will depart for Washington in June and participate with other USA IFYEs for an orientation. They will then leave the U.S. to go to their host country and families. Watch for future MSU Extension news articles on the experiences that they have and new knowledge to be shared.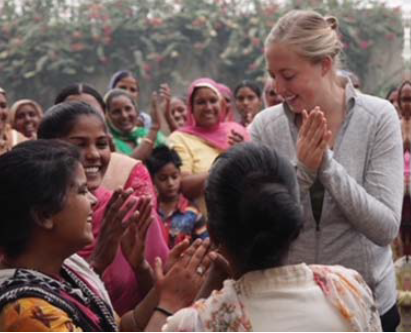 To learn more about the IFYE organization, visit their website and view a wonderful video featuring recent IFYE's Taylor Hannan and Elizabeth Roller. Or check out how you could host an IFYE or represent Michigan as an IFYE delegate!
To learn more about the IFYE program in Michigan, visit the International Exchange Program page on the Michigan 4-H website.
Michigan State University Extension and the Michigan 4-H Youth Development program help to prepare youth as positive and engaged leaders and global citizens by providing educational experiences and resources for youth interested in developing knowledge and skills in these areas.
For more information about 4-H learning opportunities and other 4-H programs, contact your local MSU Extension office.