Inaugural Growers' Fare event coming to Grand Rapids Downtown Market
Visitors to the Downtown Market can meet with farmers and learn about community supported agriculture (CSA) program's on March 21.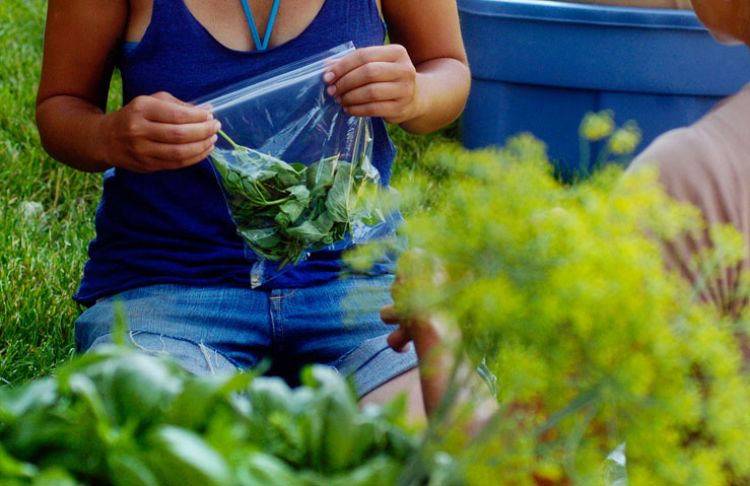 While it may not seem like it, spring is right around the corner. This year the first day of spring is also a day to celebrate West Michigan's local farms at the Inaugural West Michigan Growers' Fare. The event is designed to provide an opportunity for local residents to meet local farmers offering community supported agriculture (CSA) programs. This free event will take place at the Grand Rapids Downtown Market from 9 a.m. to 2 p.m. on March 21.
Attendees will have the opportunity to interact with growers from 20 local farms from all over west Michigan. Each farm will have their own booth, similar to a farmers' market; however, the farms will be selling CSA shares. There will be several farms offering fruit and vegetable shares, and farms offering solely meat, mushrooms, salad greens, and milk. Shares range in price, but the average share in West Michigan costs $500. While that may seem like a large amount of money, when it is divided over the length of the season it is a reasonable per week cost. Also, many farms accept government food benefits, such as Bridge Cards. With the Double Up Food Bucks program, bridge card users can get their CSA shares for half price at some farms. Many CSA farms offer convenient pick-up locations across the region. Some farms are even willing to deliver shares to home residences and businesses.
Are you new to CSAs? No problem! There will be educational presentations that willcover the basics of what a CSA is and how to choose the right one for your family. In addition, Spectrum Health, the event sponsor, will be speaking about nutritional benefits from eating foods contained in CSA shares. There will also be a demonstration from local restaurant Terra GR on some of the best ways to utilize your CSA share.
The Growers' Fare is part of a USDA funded project working to assist local farmers in marketing their CSA programs to the public. Project partners include Local First of West Michigan, The West Michigan Growers Group and Michigan State University Extension.