Innovation Seminar on Smart Buildings comes to MSU October 25
The SPDC and the College of Engineering are hosting the 2017 Innovation Seminar on Smart Buildings at MSU Oct. 25, 2017, at the MSU Union in East Lansing.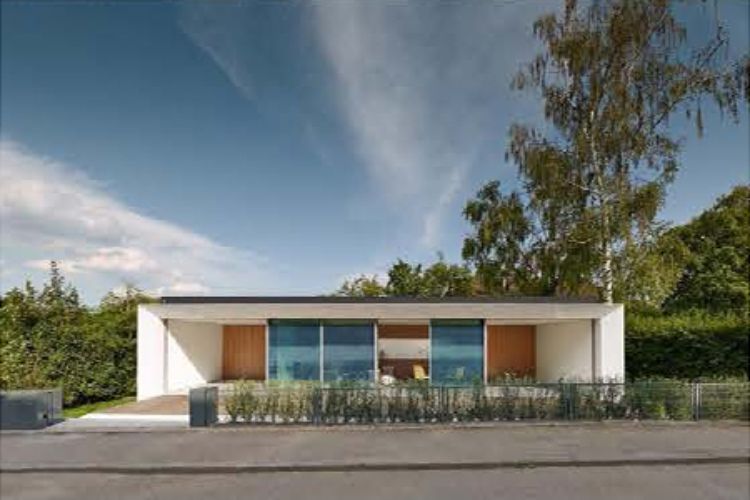 The School of Planning, Design and Construction and the College of Engineering are hosting the 2017 Innovation Seminar on Smart Buildings at Michigan State University, Wednesday, Oct. 25, 2017, at 3:30 p.m., in the Lake Huron Room at the MSU Union in East Lansing.
This prestigious event, organized by the German American Chamber of Commerce of the Midwest, will include presentations from select German companies and institutions, and feature an expert speaker from the smart building sector in Germany.
The seminar is open to MSU students, faculty, staff and alumni. There will be opportunities for networking at a reception following. No registration is required.
This event is ideal for students majoring in the built environment and engineering disciplines. This event offers an opportunity for trans-Atlantic knowledge exchange and to build networks by meeting leading global industry players.
The featured expert speaker is Enrica Oliva, partner and COO, and director of Structures Group, at Werner Sobek New York. This engineering and architecture firm focuses on sustainable buildings and materials, and has developed a Triple Zero standard that requires buildings to have zero energy from outside sources, zero carbon dioxide emissions, and zero waste production.
Other companies that will be presenting include:
Baumann Consulting, an energy efficiency and sustainability service provider for the entire life cycle of buildings and facilities. As engineers, architects, planners and consultants, their team is driven to elevate high-performance buildings from a niche segment of the market to the industry standard.
MeteoViva is a leading provider of next generation heating, ventilation and air-conditioning (HVAC) control strategies designed to significantly reduce running costs and carbon footprint, while improving indoor comfort. The company relies on a predictive model that factors in weather, building usage and energy tariffs to provide optimum control data to the target building.
The Viessmann Group is one of the leading international manufacturers of heating, industrial and refrigeration systems. Their German-engineered products are simple to install and built to last, offering a wide range of application areas from private homes to large-scale industrial, commercial and governmental buildings.
Questions about this event can be directed to Suk-Kyung Kim, associate professor of interior design, at kimsk@msu.edu or call (517) 353-9367. Learn more at MSU's Innovation Seminar on Smart Buildings.