Innovative meeting structures for youth
Structured open space time during meetings can empower participants… especially youth!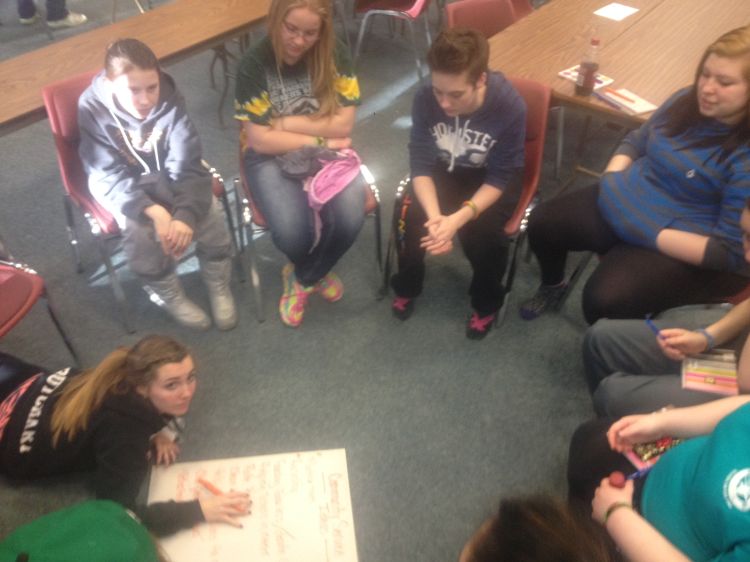 Many conference organizers that plan meetings or conferences for youth as the primary audience are especially cautious about the idea of "free time." Instead, they assure that most time is scheduled, structured, planned and organized in an effort to help youth focus and keep their energy levels at bay. Recently, Michigan State University Extension 4-H Youth Development staff shifted the power at the 4-H Teen Leadership and Community Change Conference and asked youth to determine topics they wanted to discuss with their peers during an Open Space session.
Open Space, a structured yet open time designed by Liberating Structures, allows participants to determine the topics they want to discuss. Using this process, participants are first brought to a central location to be briefed on the structure of Open Space and then are invited to a "marketplace" to post their agenda topics in a central location. After topics are identified, meeting organizers assign the topics to specific locations and participants are given a block of time to meet. Participants are encouraged to make the conversations meaningful to them by determining the topics to be discussed, and are empowered to move to a different session if the conversation moves in a direction that is less meaningful to them. A previous article defines this concept in more detail.
While the original intent of Open Space may have had adult learners and meeting attendees in mind, 4-H youth at the 4-H Teen Leadership and Community Change conference excelled during their first Open Space session. More than 100 youth in attendance identified 10 topics to discuss with their peers – including community service ideas, fundraisers for women in Uganda and launching community-based programs that help protect the environment.
When launching into the Open Space session, adult facilitators challenged youth to "prove us right." Facilitators explained this fluid structure is not often entrusted to youth, but they were sure the youth were up for the challenge. Meeting facilitators asked if the youth wanted adults to help facilitate the discussions or do it on their own, and in the true spirit of Open Space, the youth accepted the facilitation challenge.
Upon disbursing to their rooms, youth energetically started discussing the topics they chose. In order to add a bit of structure, adults asked that each Open Space group report back to the entire group at the end of the Open Space time. All participants, youth and adult alike, were impressed with the level of engagement, powerful ideas and flexibility offered by the structure. For more tips on facilitating meetings with youth, contact the Michigan State University Extension Leadership and Civic Engagement Work Group at 4-hleadership@anr.msu.edu.