International Hop Growers Convention announces 57th Congress
Mark your calenders for the 57th annual International Hop Growers Convention July 29-Aug. 5, 2019.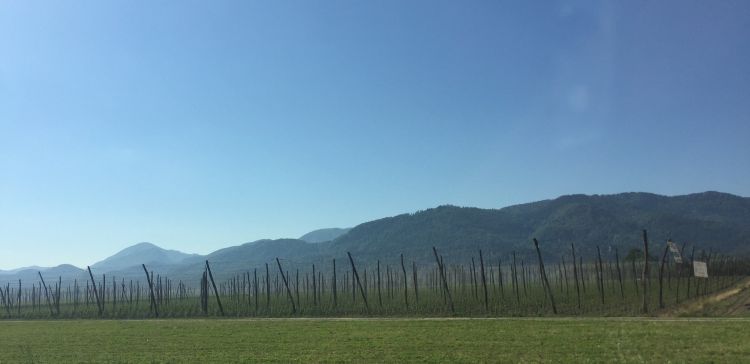 Join the Hop Growers of Slovenia for an international educational experience in Ljubljana and the Savinja Valley, Slovenia. The International Hop Growers Congress occurs biannually in prominent hop production regions around the world. The congress is an outstanding opportunity for knowledge exchange, networking, on-farm educational visits, and hop research facility tours. For 2019 Congress information, please visit the IHGC Congress website: www.ihgc2019.si. You can also access the Congress itinerary here.
For more information on the Slovenia hop industry please visit http://slohops.com/To register, visit http://hmeljarji.si/en/en-congress-2019/. Registration will only continue through March 15, 2019.
For an interesting read on Slovenian hops, check out this Beer Advocate piece by Tom Nielsen (Sierra Nevada).
What is the IHGC?
The International Hop Growers' Convention (IHGC) safeguards the common interests of hop growers, merchants, and the entire hop industry. The international network represents industry experts from 20 countries from 5 continents. The organisation's structure and rules are stated within the Standing orders of the IHGC. The IHGC activities are carried out within its working bodies: The Executive Committee, Economic Committee, Scientific/Technical Committee, and the Committee on Regulatory Harmonization. Common initiatives are drafted also within resolutions or letters of support (1997, 2008,2018). The IHGC also awards biannually decorations (Order of the Hop) for special contributions to persons from production, trade, research or administration – who offered their great contributions to a hop industry being proposed either by the IHGC members or its working bodies (List of decoration holders 1997-2015). For more information, please visit the IHGC website.