Department of Biosystems & Agricultural Engineering
Read about the Department of Biosystems & Agricultural Engineering and their work internationally
About Us:
The Department of Biosystems and Agricultural Engineering (BAE) applies principles of engineering and biology to systems involving food, environment, energy and health. Since 1906, the BAE Department has responded to the changing needs of society by integrating and applying principles of engineering and biology in a systems context. Biosystems engineers at MSU are working to solve complex, rapidly-changing problems related to food quality and safety, ecosystems protection, homeland security and health protection, biomass utilization, and renewable energy development.
The department has a long history of international engagement. The department offers a bachelor of science degree in Biosystems Engineering (BE) and minor Technology Systems Management (TSM). In addition, a two-year certificate program in Electrical Technology (ET) is offered. The department also offers an M.S. and Ph.D. program in Biosystems Engineering. In addition to education, the faculty is actively involved in leading-edge research and outreach programs around the world. BAE is currently carrying out international research, education, and outreach activities in Africa, Asia, Australia, Europe, and Latin America.
International Research and Education Activities:
Africa:
The BAE team is part of the Appropriate-Scale Mechanization Consortium (ACMC) to develop scalable mechanization for small-holder farmers to practice sustainable intensification to improve farm productivity. The MSU team is specifically working in Burkina Faso and is collaborating with University Nazi Boni in Bobo Dioulasso to establish an Innovation Hub to engage farmers, artisans, faculty/students, and Extension professionals to take a farming systems approach to identify critical needs, innovate new technologies, and promote/scale these technologies among farmers. Key outcomes have been:
Development of rippers, planters, and cultivators for weed control
Development of a two-wheel solar powered traction unit
Establishment of a solar-powered drip irrigation system
Implementation of training courses on animal nutrition, animal handling and comfort, yoke making, and crop storage.
Links to the project are listed as follows:
Video: Small scale affordable forage chopper
Video: Innovations in Animal Powered Mechanization Burkina Faso
Video: Oxen, Ard Plow, water lifting Ethiopia and Burkina Faso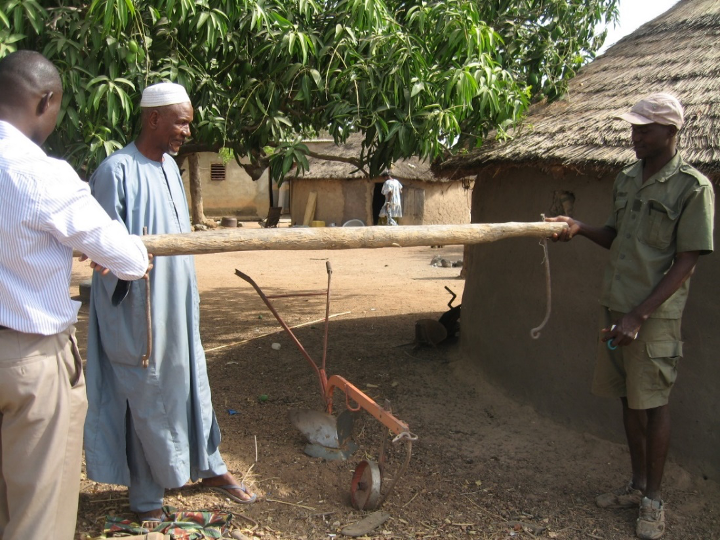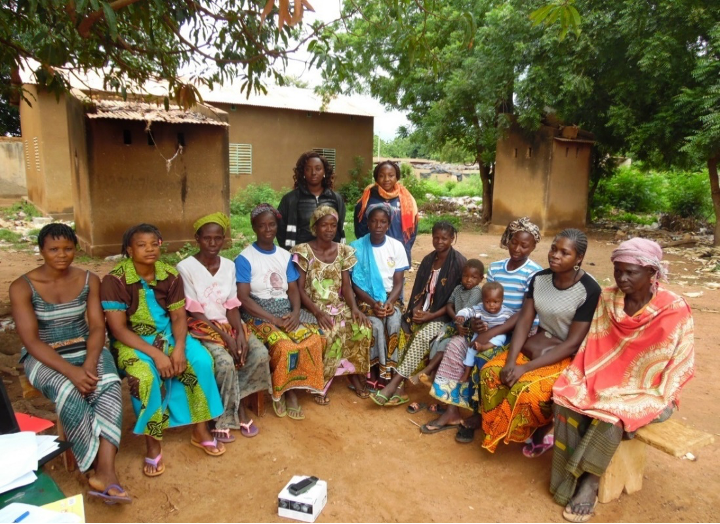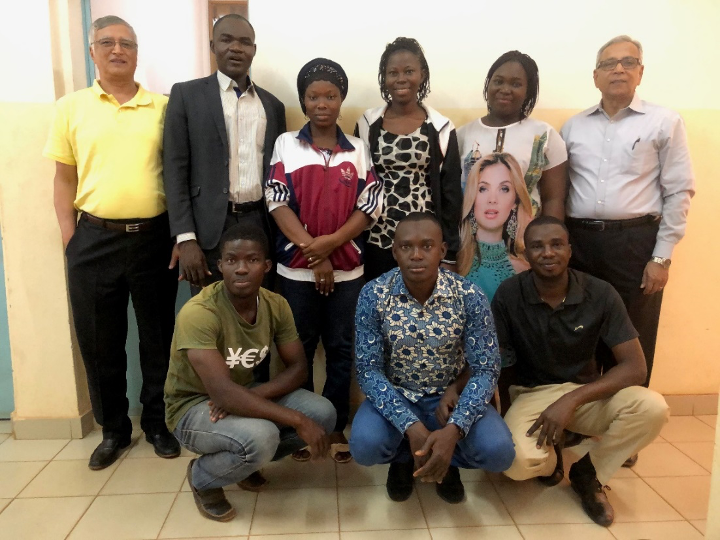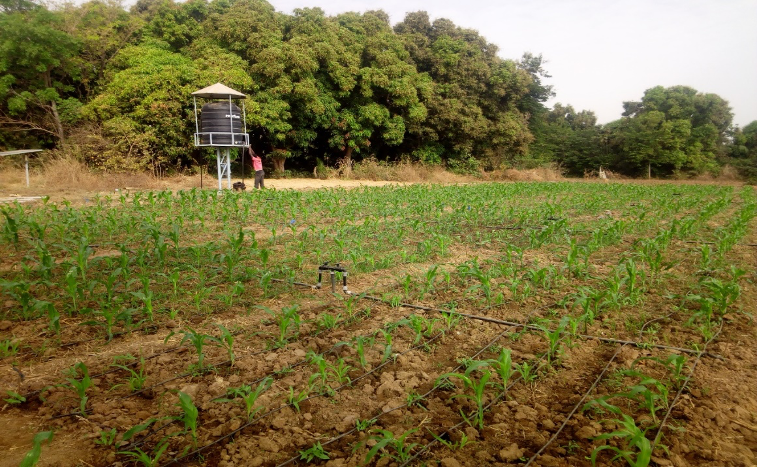 Asia:
Global Alliance for Rapid Diagnostics (GARD):
BAE Professor Evangelyn Alocilja, founded the Global Alliance for Rapid Diagnostics (GARD) in 2016. GARD is a peer-to-peer international collaboration of equals. This group is organized into five regional networks, namely North America, Latin America, Southeast Asia, South Asia, and Africa. GARD members have been working together in developing rapid biosensing technologies for resource-limited settings, for people who need them the most but who can afford the least. In Asia, the Michigan State University-University of the Philippines Los Banos (MSU-UPLB) Center of Excellence and Innovation on Biosensors for One Health (CEIBOH) was established in 2019 through a Memorandum of Agreement between the two institutions with initial funding provided by UPLB. Furthermore, the Japanese government funded the "Research Unit for Environmental and Health Studies in Southeast Asia" (2019-2021, 30M JPY), where MSU is a strong collaborator as our nanobiosensor technologies are a major part of the research program. In the last two years, GARD members from Peru (Dr. Ruben Kenny Briceno) and Nepal (Dr. Nirajan Bhusal) have been actively involved in advising BE senior design students in their biomedical engineering projects.
https://www.egr.msu.edu/alocilja/GARD-location/global-alliance-rapid-diagnostics-gard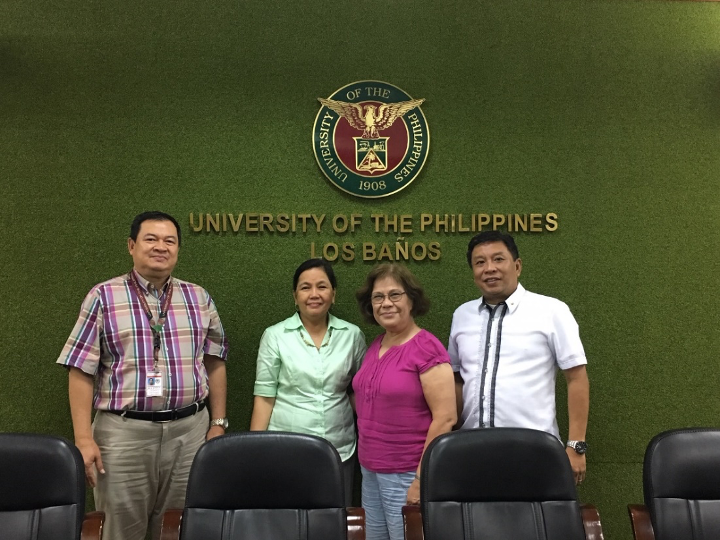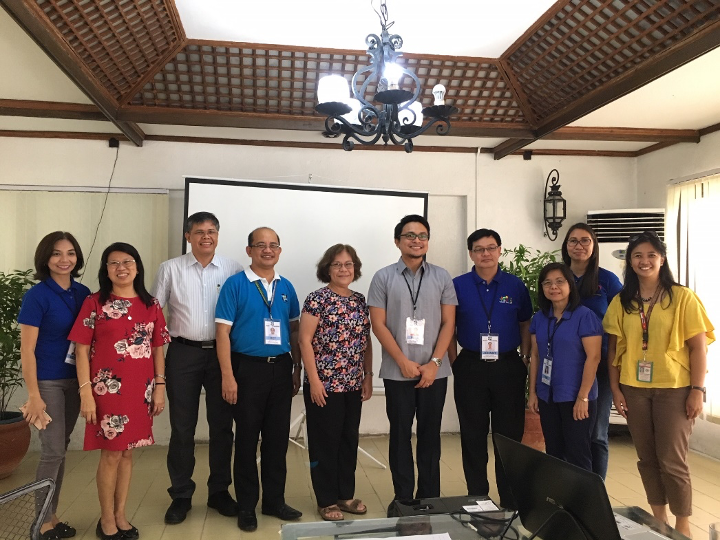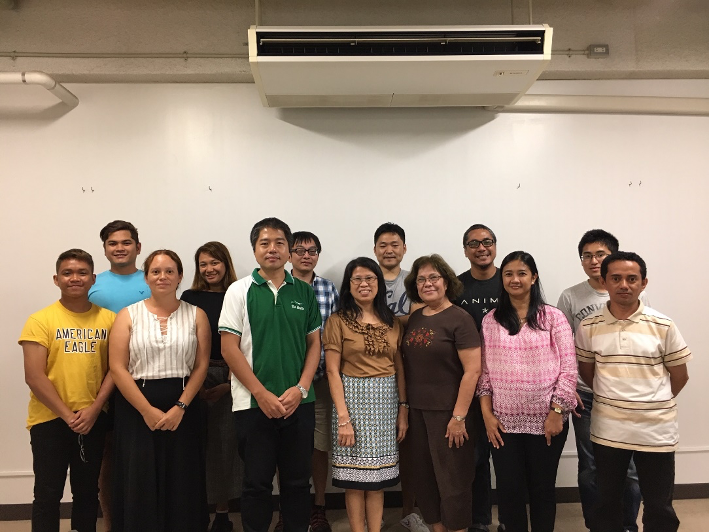 Nanjing Agricultural University & Michigan State University Dual-Degree Programs:
BAE is part of CANR college-wide dual-degree programs with Nanjing Agricultural University (NAU), a top agricultural university in China. The program has been approved by both universities, and will launch in Spring, 2021. Ten undergraduate students every year will be recruited by dual-degree program to pursue a Biosystems Engineering degree at MSU and an Environmental Engineering degree at NAU.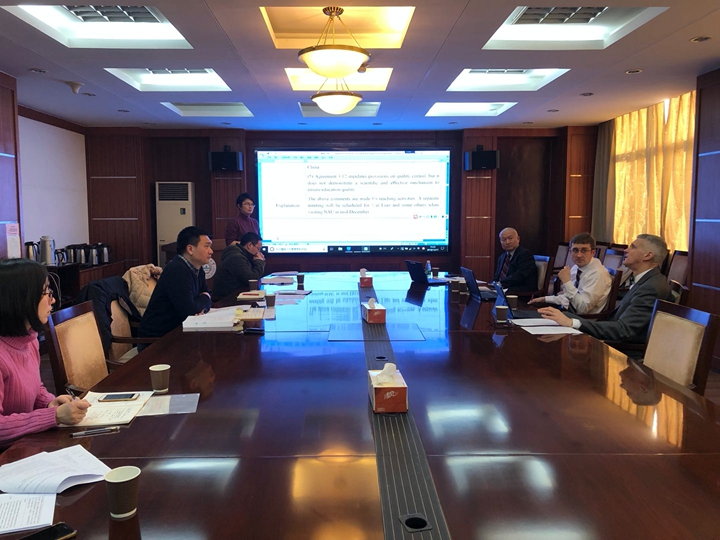 Indo-U.S. Virtual Networked Center on Advanced Bio-based Energy and Value-added Commodity production: Moving towards Next Generation Feed-based Biorefineries:
BAE is partnering with The Energy and Resources Institute (TERI), India and two other U.S. institutions (Washington University in St. Louis and Oregon State University) to develop an online platform to carry out collaborations on biorefining research and development, mainly focusing on advanced biofuels, value-added pigments, enzymes, and microbial based hydrocarbons. The two-year project is funded by Indo-U.S. Science and Technology Forum (IUSSTF) in 2019.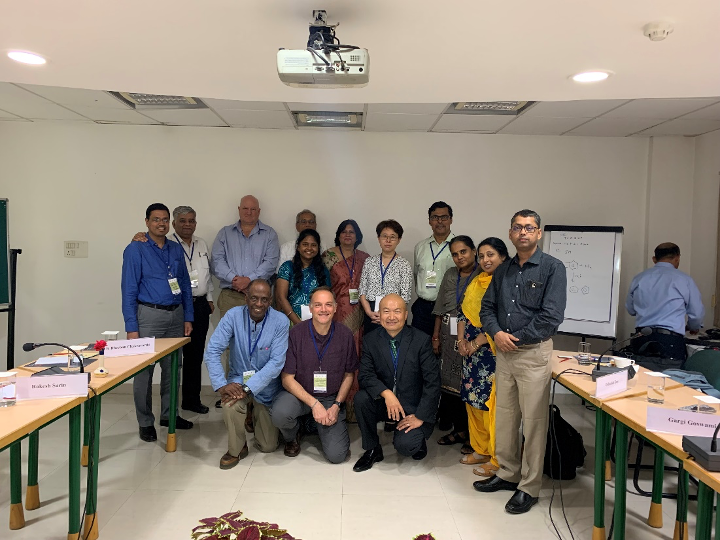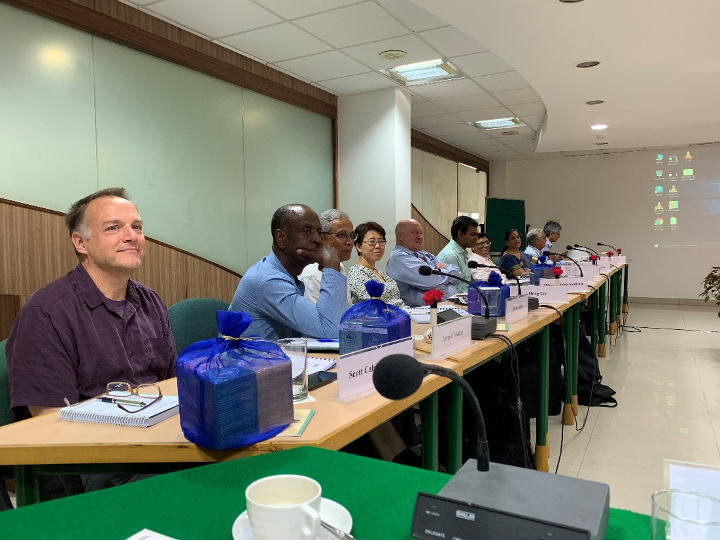 Europe:
The BAE team is working with research groups from University of Bologna and University of Catania, Italy to carry out a research project to address agricultural byproduct handling issues and renewable energy production in Italy. A comprehensive feasibility study has been completed to investigate biogas production from agricultural residues in Sicily, which will lead to a regional renewable energy solution for the island. Exchange program of Ph.D. students and faculty members has been established using funds from the Italian government. The joint research team is currently working on seeking EU grants to extend the research and development effort in the Mediterranean region.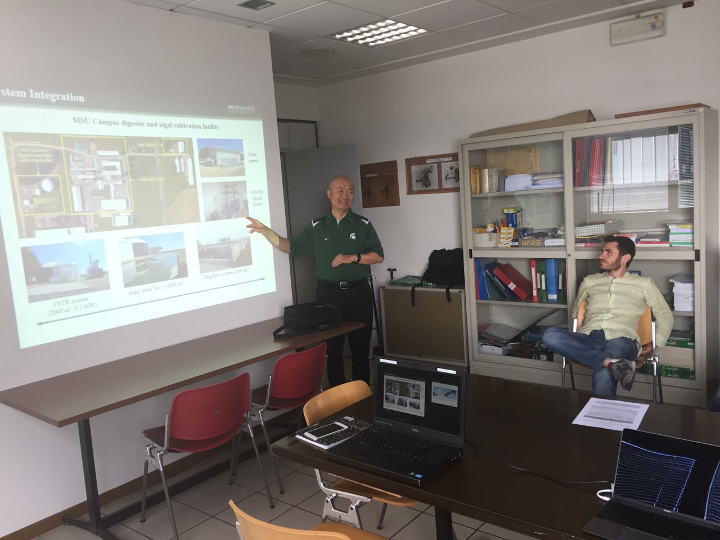 Latin America:
As a part of a grant from the Department of State (DOS) Energy and Climate Partnership of the Americas (ECPA) program, the BAE team has established, a renewable energy research facility along with two laboratories at the University of Costa Rica (UCR). BAE faculty members use the facility to carry out a variety of research and development projects such as anaerobic digestion of coffee residues, pilot-scale solar-biopowered waste treatment system, value-added utilization of pineapple leaves, and water treatment, in Costa Rica, Nicaragua, Belize, and Panama. This facility was highlighted in the Spartans Around the Globe series of videos. In addition, MSU BAE also helped UCR to establish a new biosystems engineering curriculum in their agricultural engineering program. Four Ph.D. and two Master students originally from UCR graduated from MSU and returned to UCR to teach the new biosystems engineering curriculum.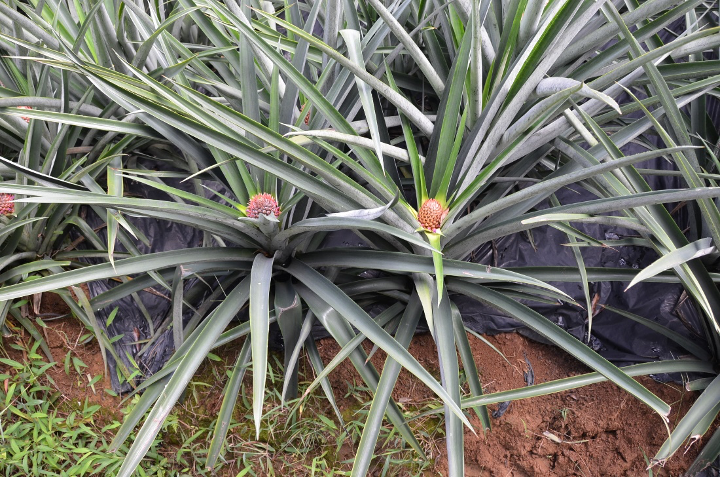 Education Abroad Programs:
Sustainable Food, Environment, and Social Systems Australia
https://osa.isp.msu.edu/ProgramProfile/Profile/view/sessionId/108718/preview/1
Summer 2019, 7 credits, 23 students
https://au2019educationabroad.home.blog/
Sustainable Food, Environment, and Social Systems Australia
https://osa.isp.msu.edu/ProgramProfile/Profile/view/sessionId/108718/preview/1
Summer 2017, 7 credits, 24 students
https://au2017studyabroad.wordpress.com
Ecological Engineering in the Tropics Costa Rica
https://osa.isp.msu.edu/Programs/program/index/109159
Winter Break 2017, 4 credits, 11 students
International Outreach:
BAE faculty have been providing leadership within American Society of Agricultural and Biological Engineers (ASABE) in the area of global engagement. As a result, BAE faculty have played leadership role in organizing the following global conferences:
Global Food Security Conference, South Africa, 2016 – Ajit Srivastava
Global Water Security Conference, India, 2018 – Amirpouyan Nejadhashemi and Ajit Srivastava
Global Energy Security, Costa Rica, 2021 – Wei Liao and Ajit Srivastava
Additionally, Ajit Srivastava is providing leadership in a major ASABE initiative, Modernizing African Agriculture, to develop African agriculture as an engine for economic development in the continent of Africa.
Selected Publications:
Kere M, Millogo V, Schwab B, Massandjo H, Barro A, Harrigan T, Winter-Nelson A, Burdick R, Anicet Ouedraogo G, Srivastava A. Household Food Consumption Profile of Maize Farmers in Rural Areas: Burkina Faso's Hauts-Bassins Region Case. International Journal of Innovation and Applied Studies, ISSN 2028-9324 Vol. 30 No. 2 Aug. 2020, pp. 667-687
Morgan V, Casso-Hartmann L, Bahamon-Pinzon D, McCourt K, Hjort RG, Bahramzadeh S, Velez-Torres I, McLamore E, Gomes C, Alocilja E, Bhusal N, Shrestha S, Pote N, Briceno RK, Datta SP, and Vanega DC. 2020. Sensor-as-a-Service: Convergence of Sensor Analytic Point Solutions (SNAPS) and Pay-A-Penny-Per-Use (PAPPU) Paradigm as a Catalyst for Democratization of Healthcare in Underserved Communities. Diagnostics, 10(1):22 (22pg).
McLamore E, Datta SPA, Morgan V, Cavallaro N, Kiker G, Jenkins D, Rong Y, Gomes C, Claussen J, Vanegas D, Alocilja E. 2019. SNAPS: Sensor Analytics Point Solutions for Detection and Decision Support Systems. Sensors, 19:4935 (22p).
Yrad FM, Catanares JM, Alocilja E. 2019. Visual Detection of Dengue-1 RNA Using Gold Nanoparticle-Based Lateral Flow Biosensor. Diagnostics, 9:74-88.
Bhusal N, Shrestha S, Pote N, and Alocilja E. 2019. Nanoparticle-based Biosensing of Tuberculosis, an Affordable and Practical Alternative to Current Methods. Biosensors, 9(1):1-11.
Zeeshan N, Daya KS, Tirumalai PS, and Alocilja E. 2018. Impedance and Magnetohydrodynamic Measurements for Label Free Detection and Differentiation of coli and S. aureus using Magnetic Nanoparticles. IEEE Transactions on NanoBioscience, 17(4):443-448. (Oct. 2018). DOI: 10.1109/TNB.2018.2865384
Rojas-Sossa JP, Murillo M, Marsh T, Larsen N, Uribe L, Uribe-Lorio L, Miranda A, Solis K, Rodriguez W, Kirk D, Liao W. 2017. Effects of coffee processing residues on anaerobic microorganisms and corresponding digestion performance. Bioresource Technology 245, 714-723.
Valenti F, Porto SMC, Dale BE, Liao W. 2018. Spatial analysis of feedstock supply and logistics to establish regional biogas power generation: A case study in Sicilian region. Renewable and Sustainable Energy Reviews 97, 50-63.
Bustamante-Roman M, Liao W. 2017. A self-sustaining high-strength wastewater treatment system using solar-bio-hybrid power generation. Bioresource Technology 234, 415-423.
Aguilar R, Bustamante M, Kirk D, Miranda J, Baudrit D, Aguilar J, Rodriguez W, Reinhold D, Liao W. 2016. Technical and economic feasibility of an on-site solar-bio-powered organic wastes utilization system in Central America. Journal of Environmental Management 184, 371-379
For more information, please contact:
Dr. Bradley Marks
Professor and Chair
Department of Biosystems and Agricultural Engineering
E-mail: marksbp@msu.edu