Invasive pests continue to pose a threat to our forest resources
The introduction of new invasive insects and disease that become established are causing a decline in many of our important forest tree species.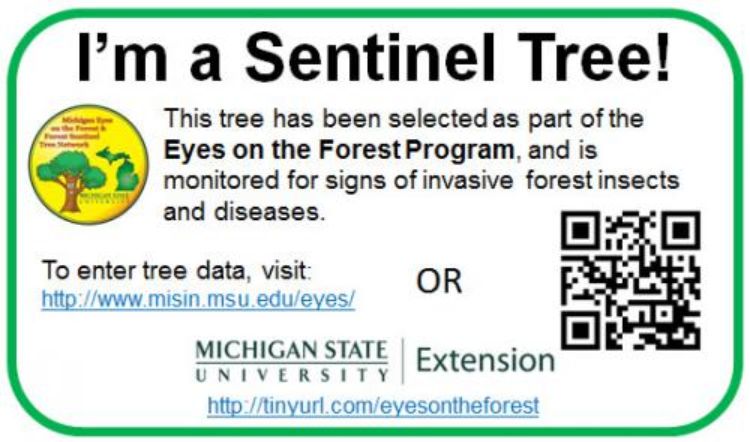 Supported by expanding international imports into the country, new and potentially devastating tree pests, both insects and disease, are being introduced to our woodland and landscape trees. Many of these new exotic species won't find suitable host species or conditions and will simply die off, a few will be successful in becoming established.
Newly established exotic species, having been introduced from other regions of the globe, have no natural enemies or pathogens to hold their numbers down. Unchecked, these new pest species can spread rapidly thereby being labeled as invasive with the potential of devastating their host species.
Examples of past impacts are the losses of American chestnut and elm from both our urban landscapes and forest stands. The loss of the American chestnut and elm affected not only the trees, but also the wildlife that was dependent on the trees for food and shelter. The lost trees may have been shading stream and river waterways. The loss of shade is contributing to increased water temperatures, which reduces the available dissolved oxygen and causes a reduction of fish populations.
Currently beach bark disease, emerald ash borer and oak wilt are examples of exotic species that have become established and are working their way through many of our forest stands, leaving dead skeletons of once healthy trees as they move through.
In an effort to enable early detection of new invasive tree pests, Michigan State University Extension has developed the Eyes on the Forest program. With initial funding from a Michigan Department of Natural Resources grant, this ongoing program is an effort to establish a network of sentinel trees across the state. Volunteer enthusiasts select the sentinel tree of their choosing and report on the trees overall general health using the online Midwest Invasive Species Network.
Hopefully, with a strong enough network of sentinel trees, we can achieve early detection of new tree pests and work to eliminate them before they can become established. For more information on the program, visit the MSU Extension Eyes on the Forest website.