Is a single species or multi-species cover crop better?
Videos highlight the cost and benefit to utilizing a single or multi-species mixtures of cover crops.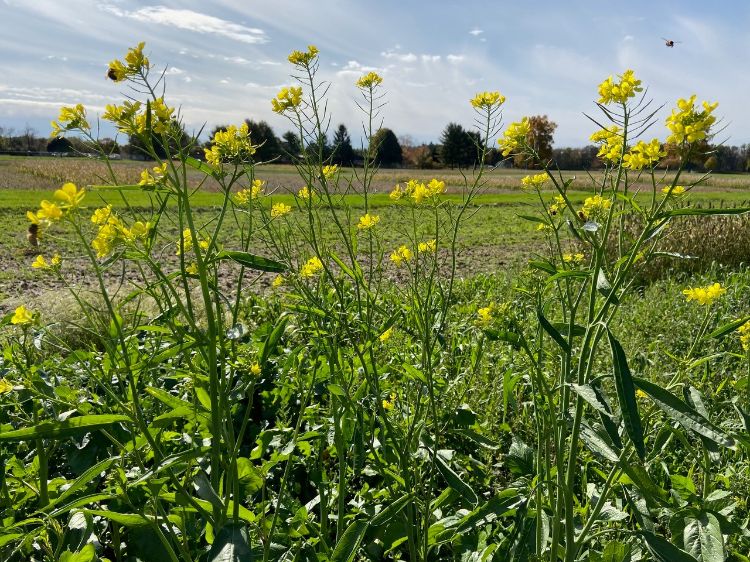 Cover crops are a great conservation practice that can provide benefits to your farm's nutrient management, soil health and erosion goals. When deciding what species to select, it is important to have your cover crop goal in mind, meaning the benefit you would like that cover crop to provide.
It is a common belief that having a multi-species mixture may enhance or amplify the benefits cover crops provide to our soils. Although this can be true, it may also complicate management. Two new videos released by Michigan State University Extension's Cover Crops and Soil Health team discuss the pros and cons of single species versus a multi-species mixture.
When trying new practices on your farm, it is always recommended to consider leaving strips of the new practices and current practices varied thoughtout the field so that you can compare the management systems. Whether you decided to use a single or multi species mix, starting to use cover crops on your farm is the wise choice!
For more information on cover crop species, check out the resources Managing Cover Crops Profitably and the Midwest Cover Crops Council Field Guide. Cover crop information and resources are available through Michigan State University Extension's Cover Crops page and the Midwest Cover Crops Council.
This work is supported by the Crop Protection and Pest Management Program 2017-70006-27175 from the USDA National Institute of Food and Agriculture. Any opinions, findings, conclusions or recommendations expressed in this publication are those of the author(s) and do not necessarily reflect the view of the U.S. Department of Agriculture.