Join MSU Extension and fellow hop growers for weekly Hop Chat Series
You're invited to join the Michigan hop community for weekly, in-season discussions.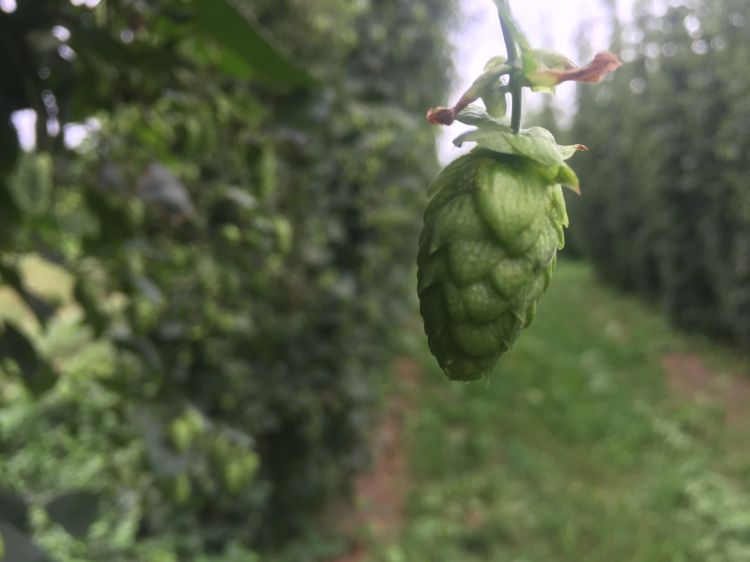 Michigan State University Extension will be hosting a series of interactive Hop Chat Zoom meetings this 2021 season to allow easy communication between producers and MSU faculty. These informal weekly sessions will include crop and pest updates from MSU Extension's Rob Sirrine and Erin Lizotte. In addition, MSU faculty will drop in to address timely issues and provide research project updates. Bring your field notes, too! We want to hear what's going on in your hopyard.
The Wednesday sessions will begin May 4 at noon and run weekly through Sept. 7. Registration is free but required. Sessions will not be recorded. Register here!
This material is based on work supported by the USDA National Institute of Food and Agriculture, Crop Protection Pest Management Program. Any opinions, findings, conclusions, or recommendations expressed in this publication are those of the authors and do not necessarily reflect the view of the U.S. Department of Agriculture.