Keeping kids safe by choosing the adults in your child's life: Friends and family – Part 2
How to thoughtfully decide which friends and family members are safe to be around your child.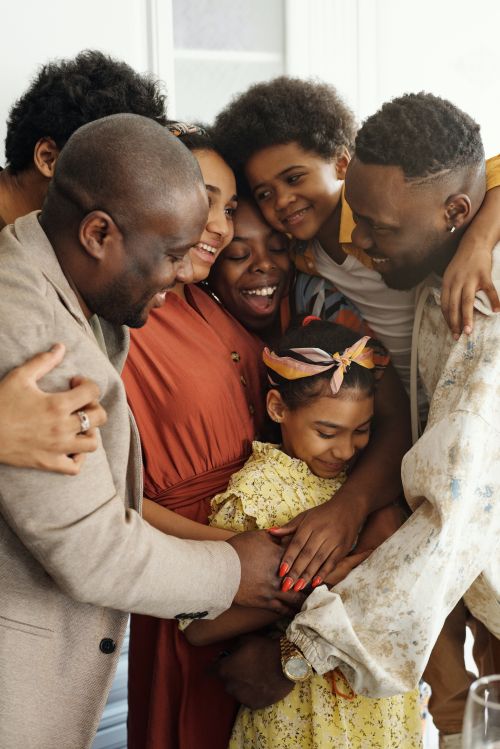 Most people have a hard time thinking and talking about child sexual abuse, especially by a family member, but if we are going to prevent it, education is key. According to Perpetrators of Sexual Violence: Statistics by RAINN, 93% of juvenile sexual abuse cases knew the perpetrator, and 34% were family members. It is vital to take the proper precautions and measures while choosing which adults are safe to be around and care for your child.
Telling a family member that you are not comfortable having them be around or care for your child can be very difficult; however, your child's safety and well-being is your most important job as a parent. Thoughtfully identifying adults that should be around your child helps you keep your child safe and helps you in choosing the role models in your child's life.
Use the following tips from Michigan State University Extension to think thoughtfully about which family and friends are safe to interact with your child alone. Check out the first article in this series, "Keeping kids safe by choosing the adults in your child's life: Friends and family – Part 1."
Observe interactions with your child
Observing and evaluating the caregivers in your child's life is vital in ensuring their safety. It is important to analyze their actions, words and overall awareness for your child's well-being.
Observe in multiple contexts. Just because someone is a safe adult in one context does not mean they are in all contexts. For example, your daughter might be a safe adult for watching your son at home; however, when it comes to the Friday night football game, she is preoccupied with watching her crush on the field. She would not be a safe babysitter that night because she is distracted by the game.
Avoid being a helicopter parent. Choosing safe adults helps to make sure your child can develop in a safe and caring environment. It is essential to let the other adult interact with your child to get an accurate representation of how they will treat your child unsupervised. It is important to let go of the reins and observe how they interact with your child (body language, behaviors, temperament, etc.). Avoid the urge to hover over your child and step back a bit while actively observing their interactions.
Drop in unannounced. It is important to observe the caregiver's interaction with your child when they are not expecting it. Sometimes people might "put on a face" or act more responsible in front of parents as a tactic of grooming and gaining your trust. When you do leave your child in the care of a friend or family member, dropping in unannounced can give you a better lens into how the caregiver actually acts around your child when you are not there.
Always assess
Deciding whether an adult is safe is not a one-and-done decision. An individual can lose their status as a safe adult at any time. It is hard for parents to think about a loved one hurting their child. Child predators are skillful in grooming families in order to hide their actions, gain access and decrease the risk of being found out and stopped.
It is important to always be looking out for the warning signs of abuse in order to protect your child. One way you can assess is by having a daily check-in with your child. Ask them how they are feeling? What was the best thing that happened that day? Do they feel safe? Did anyone make them feel uncomfortable? Make sure they know the difference between what is appropriate and inappropriate.
Trust your gut
As the primary caregiver of your child, you know what they need to be safe more than anyone. It can be challenging to follow your intuition and set boundaries, especially with family members and other close individuals. However, if you do not think someone is a safe adult to care for your child, or something just does not feel right, don't overthink it—trust yourself.
Keeping Kids Safe series
To find out more about keeping kids safe, check out the Keeping Kids Safe series from MSU Extension. The fact sheets in this series are designed for parents and adults who work with kids from birth to age 17. They cover issues related to body ownership, boundaries and safety; consent; identifying and communicating about feelings; monitoring and limiting technology use; sharing about kids on social media; and recognizing and preventing grooming by child sexual predators. There are currently eight titles in the series: