Learn how you can volunteer at the W.K. Kellogg Biological Station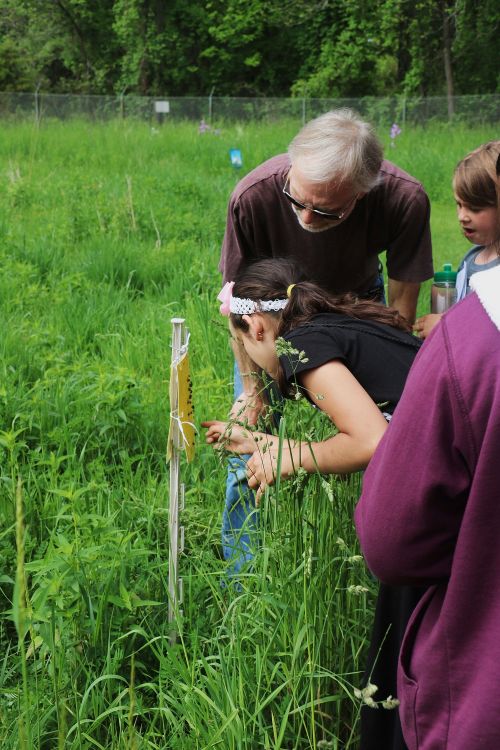 Hickory Corners, Mich. — Volunteering is a great way to give your time and talent to an organization or cause you support, and at the W.K. Kellogg Biological Station we have many opportunities that enrich our volunteers and guests.
On March 6, we are hosting our annual training for new or prospective volunteers, called "The Who, What and Why of Volunteering at KBS." You will learn from KBS staff and current volunteers about how volunteers' work contributes to the KBS mission of education, and what volunteers enjoy about serving here.
The training will take place from 1 – 3 p.m. at the W.K. Kellogg Manor House, located at 3700 E. Gull Lake Dr. in Hickory Corners. An optional tour of the Manor House, the former summer home of cereal magnate W.K. Kellogg, will be available from 3 – 4 p.m. Please register in advance online for the training and tour.
Volunteer opportunities are available at KBS year-round. If you have questions about volunteering at KBS, please visit us online, or contact Misty Klotz, the KBS Outreach Educator & Volunteer Coordinator, by phone at 269-671-2263 or by email.
Celebrate with us our legacy of conservation as we mark 90 years since W.K. Kellogg donated the lands that now make up KBS to Michigan State University. Our commitment to research, education and outreach stands on the foundation of W.K. Kellogg's vision for cutting-edge science and learning.
As MSU's largest off-campus educational complex, we've put our land-grant values into practice as we've provided the public with examples of science's crucial role in sustaining natural and managed communities for nearly a hundred years. As we look forward, our students and faculty are working to understand and solve real-world environmental problems for a better tomorrow. To learn more about KBS, visit us online at kbs.msu.edu.