Legume Systems Innovation Lab Announces Global Convening - Register Today
Global legume researchers and stakeholders will unite to share innovative research and technologies during the Legume Systems Innovation Lab's Global Convening to be held virtually February 16-18, 2020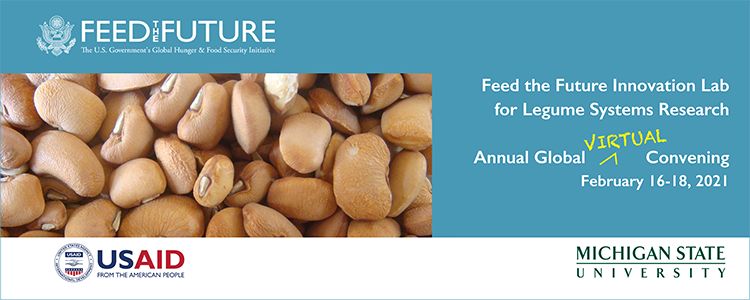 Join the Feed the Future Innovation Lab for Legume Systems Research at the Global Annual Convening to be held virtually February 16-18, 2021.
Global legume researchers and stakeholders will share their research updates and impact on legume systems throughout West and Southern Africa. Convening participants will have the opportunity to interact with researchers during live question and answer sessions, view posters and prerecorded research presentations in the exhibition hall, and network with other convening attendees.
Registration is free and open to the public.