MSU Researchers Launch New App to Help African Farmers and Purchasers
Researchers in the Departments of Agricultural, Food, and Resource Economics and Community Sustainability have developed a new mobile phone app with the potential to help millions in West Africa.
Every year many Nigerian farmers spend time, money, and effort to produce cowpeas, corn, sorghum, and millet but struggle to find a buyer who is willing to purchase these crops at a fair price. Similarly, wholesale purchasers are often unable to find farmers with the produce they need and of the quality they want to sell it to farm stands, grocery stores, and other outlets. This disconnect between farmers and buyers suppresses economic activity and increases the degree of food insecurity. To help farmers and wholesale buyers in Nigeria find each other, Michigan State University (MSU) researchers in the Departments of Agricultural, Food, and Resource Economics (AFRE), and Community Sustainability (CSUS), with the support of the Feed the Future Innovation Lab for Legume Systems Research, have created a new mobile phone app, KasuwaGo.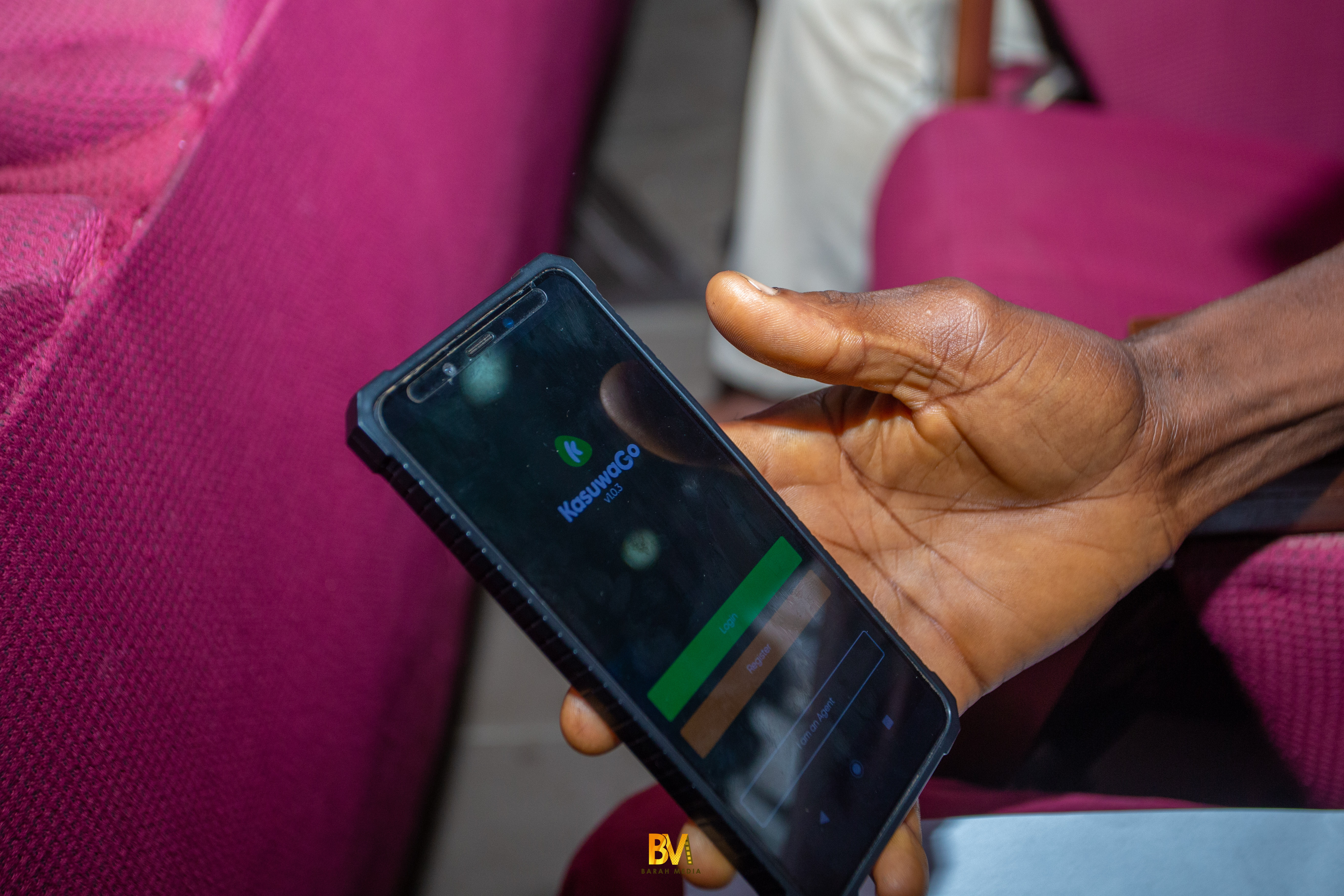 KasuwaGo has the potential to be a game changer for farmers and buyers. According to AFRE Professor and Co-Director of the MSU Food Security Group, Eric Crawford, "For the first time, farmers can monitor crop prices and sell to wholesale purchasers directly from their phones and, at the same time, purchasers can easily find farmers who are selling the product they need with the quality they want."
Before KasuwaGo became available, farmers had limited options. They could sell their crops directly to wholesalers traveling within rural areas in search of produce. However, by not knowing the fair market value of their crop, farmers often sold their produce below the market price. Some farmers would travel to wholesale markets in search of better prices but had to traverse difficult roads and sometimes dangerous conditions to get there, during which time their crops could spoil and be saleable only at a low 'take it or leave it' price offered by the buyers.
Kadijat Obaolowo, a Nigerian farmer who has started using the app, is already seeing the benefits. Obaolowo says, "Since the inception of Kasuwago business has been easy for us. [Now we don't] need to risk travelling long distances [over bad roads] to do business. Because of the KasuwaGo app, our mind is at rest."
The app has also made the purchasing process easier for wholesalers. Crawford says, "For wholesale purchasers there are challenges too. Finding the produce they need can take significant time and effort. Sometimes what they need never arrives at the market and they are forced to travel great distances into rural areas in search of product, not knowing if they will find it."
Wholesale purchaser Asake Omotosho, who attended the app's official launch in June of 2021, is excited about the app's potential. Omotosho says, "This app for me is going to cut off a lot of stress […], I can actually go to the marketplace on my phone and get every single thing that I need. I can buy, I can also sell and […] all the parts of the transportation will be sorted out, all the loading, all the offloading. I just get to have an easier life with my business using the KasuwaGo app."
The project's lead researcher, Michael Olabisi, is optimistic about the impact the app could have on Nigeria and West Africa's food system. "Not only will this app help farmers and buyers but it will help consumers too. By improving the trading process, we can reduce food waste and ultimately allow buyers to purchase at greater volumes which will lead to lower prices. I think the potential is there for this app to help millions of people throughout the region," says Olabisi.
KasuwaGo was created through close collaboration with Dr. Hakeem Ajeigbe of the International Crops Research Institute for the Semi-Arid Tropics (ICRISAT) and Bayero University and Dr. Toyin Ajibade of the University of Ilorin. The app was developed by the Venture Garden Group, a Nigerian based software design firm. Ajeigbe and Ajibade oversaw the project's stakeholder engagement process. The project was funded by USAID through Feed the Future, the U.S. government's global food security initiative.
Reflecting on the app's development, AFRE researcher Mywish Maredia says, "What makes the development of this app unique is that we engaged farmers, traders, and resellers from the very beginning of the process and responded to their needs. The app was created not just by researchers or programmers but through collaboration with stakeholders every step of the way."
To respond to the needs of stakeholders, the app was made available in multiple languages spoken throughout Nigeria and was designed to allow for multiple methods of transportation for the exchange of goods. The MSU research team will look to continue to improve the app before handing its management off to a future partner in 2023.
This project was funded by the United States Agency for International Development (USAID) under Agreement #7200AA18LE00003 as part of the Feed the Future Innovation Lab for Legume Systems Research. Any opinions, findings, conclusions, or recommendations expressed here are those of the authors alone.