Eric Crawford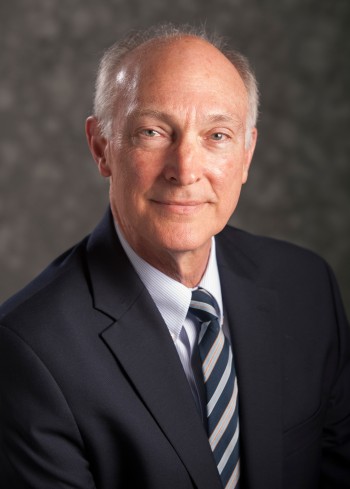 Department of Agricultural, Food, and Resource Economics
Professor
Telephone: 517-432-2481

446 W. Circle Drive, Room 208
Justin S. Morrill Hall of Agriculture
East Lansing, Michigan 48824
Area of Expertise:
Development Economics
---
Food Security Group
Professor and Co-Director
---
Degree:
Ph.D., Cornell University
M.P.A., Woodrow Wilson School, Princeton University
B.A., Pomona College
---
Publications on Google Scholar
Prior to his doctoral studies, Professor Crawford worked on rural and agricultural development programs in Kenya for five years, initially as a Peace Corps volunteer. He joined the department at Michigan State in 1979 as a tenure-system assistant professor focusing on international agricultural development. He has taught graduate courses in farm management and benefit-cost analysis. He has been a core faculty member of the department's USAID-funded rural development and food security projects in Africa since 1980. He worked in Senegal in 1983-86 under a department project with the Institute of Agricultural Research, focusing on farming systems research, fertilizer distribution, and food security policy.
His recent research has covered the evaluation of agricultural research impacts, determinants of farm productivity and investment, benefit-cost analysis of alternative strategies for promoting improved input use, and linking farm household models with climate change and crop models. From September 1992 through September 2006 he served as Associate Chairperson and graduate program coordinator. Since 2006, he has served as Co-Director of the Food Security Group within the department. He is also currently Director of MSU's Global Center for Food Systems Innovation, and is a Co-PI on several international projects including the Feed the Future Innovation Lab for Food Security Policy and the Grain Research and Innovation (GRAIN) project in Afghanistan. He was a member of a team, led by Thom Jayne, that received the Bruce Gardner Memorial Prize for Applied Policy Analysis from the Agricultural and Applied Economics Association in July 2017.
Research and Outreach Interests
Modeling of climate change impacts on household food security in Africa
Application of budgeting and investment analysis techniques in developing countries
Benefit-cost analysis, especially of agricultural input support programs
Analysis of farming systems and farm household productivity in Africa
Evaluation of agricultural research impacts in Africa
Teaching Experience
(Prior 4 years only)
AEC 865, Ag Benefit-Cost Analysis.
AEC 890, Independent Study.
AEC 992, Seminar in Agricultural Econ.
PPL 809, Cost-Benefit Analysis