Lending Library Highlight: How Non-Conformists Move the World
Office of Diversity, Equity and Inclusion Lending Library Highlight: How Non-Conformists Move the World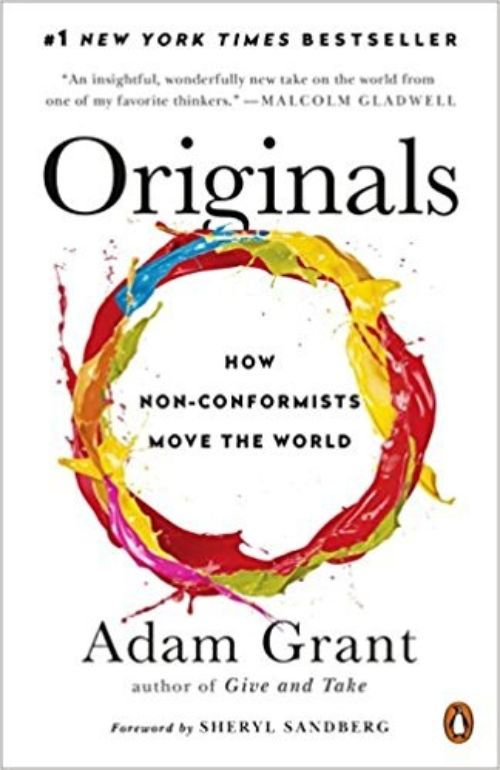 The Office of Diversity, Equity and Inclusion maintains a lending library of books and DVDs related to our mission that are available for checkout. Materials focus on issues of race and ethnicity in higher education, sexuality and gender, diversity trainings, civil rights history and other topics of general and academic interest. Our library is located in our office at 102 Agriculture Hall.
A searchable list of our current assets are available at our Library Thing page.
The book, Originals: How Non-Conformists Move the World by Adam Grant, looks deeply at how ideas are created and evaluated, and where our thinking moves us forward and holds us back.
From the Adam Grant's website: "Using surprising studies and stories spanning business, politics, sports, and entertainment, Grant explores how to recognize a good idea, speak up without getting silenced, build a coalition of allies, choose the right time to act, and manage fear and doubt; how parents and teachers can nurture originality in children; and how leaders can build cultures that welcome dissent."
The College of Agriculture and Natural Resources Diversity, Equity and Inclusion Committee chose Originals to collectively read as a tool to guide committee members and encourage them to think deeply about making the CANR a more diverse, equitable and inclusive place to work and study. If you'd like to read it as well, feel free to stop by or reach out to the office in room 102 of Agriculture Hall and we'd be happy to lend you a copy.