Looking to make a difference in retirement? Mentor a young person
Retirees have a great deal of knowledge and experience to share with young people.
After decades of working, retirees suddenly find themselves with an abundance of free time and sometimes that can be uncomfortable. According to Michigan State U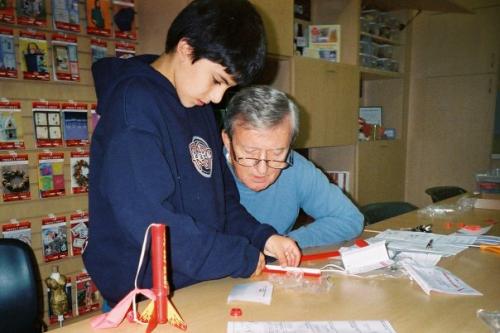 niversity Extension, spending time with a young person is a great way to use this time to give back and have fun. Mature adults often think they are too old to mentor and might believe that young people prefer younger mentors. In reality, retirees make great mentors for a variety of reasons.
A mentor is an older, trusted friend or guide. Mentors share their time, knowledge and experiences with a young person. Retirees are perfect for this role as the have available time and an abundance of wisdom gained through life experiences. While some young people might prefer a younger mentor, many care less about age and more about being paired with someone who has similar interests and will be committed to the relationship.
Would you be a good mentor? Ask yourself these questions:
Do you enjoy spending time with young people?
Can you dedicate 1-2 hours a week to mentoring?
Are you a good listener?
Do you like to have fun?
If you answered yes to these questions, you are likely a good candidate for mentoring. A quality mentoring program like 4-H Youth Mentoring will provide you with training and resources to support your volunteer experience. To find a program near you, go to MENTOR and enter your zip code. You will find a variety of options including community-based programs where mentors and youth spend time together in their community and site-based programs where mentors meet with youth at a school or community center. Some programs focus on one-on-one matches and others practice small group mentoring. Call a few programs and ask questions to find out which one is right for you.
In The Wisdom of Age by MENTOR (The National Mentoring Partnership), perspective mentors can find some tips for baby boomers who are navigating mentoring relationships or considering mentoring. A majority of mentors report that they gain a great deal from the experience. Relationships are powerful and both the mentor and mentee benefit from the friendship and the shared activities. Consider changing two lives- yours and a young person's- by becoming a mentor today!