Managing invasive insect pests in Michigan vineyards
Watch this video to learn more about monitoring for invasive insect pests in Michigan grapes.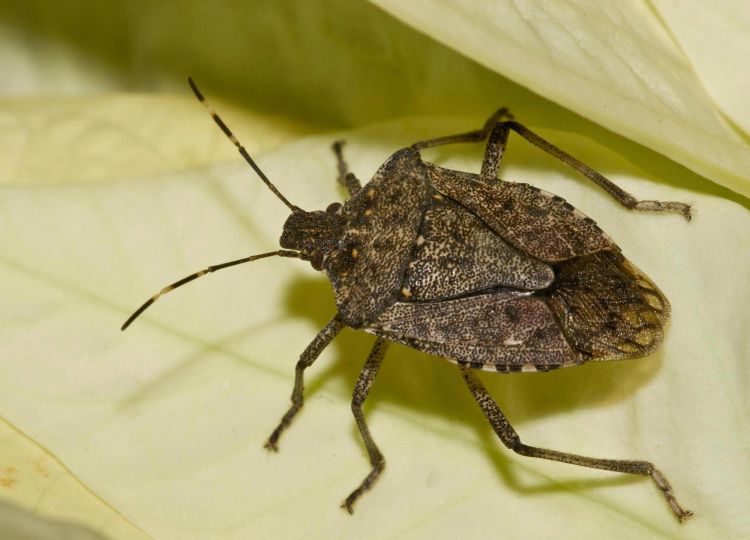 Monitoring for invasive insect pests is a crucial management tool for wine grape growers, especially during harvest. The Michigan Grape and Wine Industry Council provided funding for Michigan State University researchers to monitor for invasive insect pests; compare susceptibility of grape cultivars to infestation by spotted wing Drosophila (SWD); and test the efficacy of different approaches to vinegar fly and sour rot maintenance. Growers can watch a short video, "Biology and management of invasive insect pests in Michigan vineyards," that highlights this project.
Fifteen Michigan vineyards were monitored for four species of invasive moths, with no detections of these species in 2014 or 2015. Incidentally, no detections have occurred in similar monitoring in 2016 and 2017.
Brown marmorated stink bug was not detected in vineyards during this study. However, populations of this pest have increased in subsequent years, and during 2017 we are catching this pest in traps and finding them in vineyards during scouting. We have not had problems with this insect at harvest yet, but growers and scouts should use this video as a reminder to scout for brown marmorated stink bugs during harvest in 2017.
The invasive vinegar fly, spotted wing Drosophila (SWD), was present in all sampled locations, and the highest SWD captures occurred during harvest. Populations of this pest have also been increasing, and SWD should be a concern for some growers in 2017. Early ripening red varieties may be the most susceptible to SWD infestation, and infestation by other Drosophila species was similar across varieties. Leaf-pulling and insecticide application reduced fruit fly numbers and sour rot incidence, but these differences were not statistically significant.
To access "Biology and management of invasive insect pests in Michigan vineyards" and other wine grape research videos on a variety of topics, go to the Michigan State University Extension Grapes Research page or see below.