Manufacturers continue to expand in Northern Michigan
Boyne City-based LexaMar Corporation to invest $15.5 million and hire 42 new employees.
LexaMar Corporation plans to invest just over $15.5 million in machinery for its facility in Boyne City, Mich. due to the recent approval of a tax abatement application. The investment and expansion will necessitate the hiring of 42 full-time employees. In addition to the new jobs, this investment is expected to ensure the company can retain their current 345 full-time employees.

"In order for the mass production that we do we have to make some pretty significant investments," said Grant Martincheck, LexaMar Controller. "We are buying some new molding machines—three to be exact—and a lot of the support equipment that is required to manufacture the product that we have just been awarded through our contract. We've come to the city in this very tight, competitive market that we work in every day and we've asked for an abatement to assist us in our operations to make sure LexaMar and employees who are there continue on."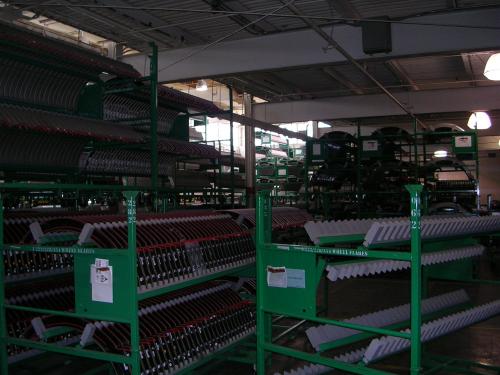 Photo: Lexamar of Boyne City, Mich.
The Boyne City Board of Commissioners unanimously approved the company's request for tax abatement and expressed their enthusiasm about the number of "new jobs" and direct impact this project will make on area families. Mayor Ron Grunch said, "LexaMar has been a good neighbor and employer in Boyne City for 28 years."

Northern Lakes Economic Alliance, a partner of Michigan State University Extension, has worked with LexaMar on various projects over the years and is excited about the continued growth of their operations in northern Michigan. This growth demonstrates their dedication to Michigan and improving the state's economy.