Marketing your livestock project on social media – Part 1: The psychology of using pictures
Tips to develop a virtual marketing strategy for your livestock project using social media.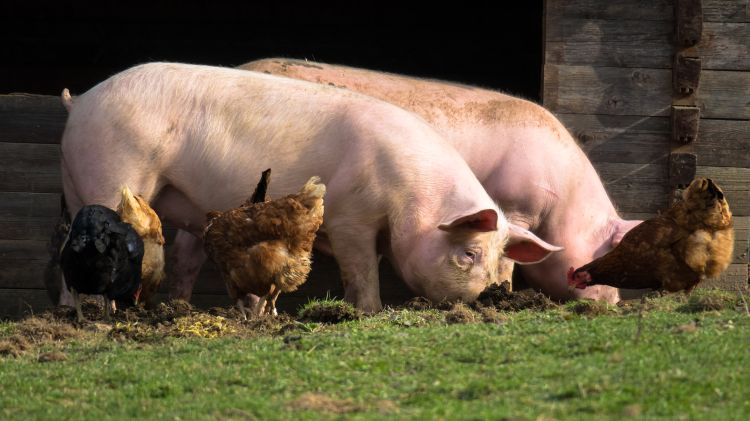 Marketing your livestock animal virtually is a great way to increase the number of potential buyers bidding on your market animal. To have a successful social media marketing plan, you need to employ a strategy that grabs your audience's attention right away and will be remembered. In a social media environment, it is recommended to use pictures and videos. Research from Corporate Visions has shown people remember visual images much easier and better than words. This phenomenon has a name, the "picture superiority effect," the concept that information that is learned by viewing pictures is more easily and frequently recalled than information gleaned from reading written words or through listening.
In his article "Picture Superiority Effect: The Science of Visual Selling," Chris Ward references Tim Riesterer, a chief strategist of Corporate Visions and author of marketing philosophy books based on this picture superiority effect. Riesterer states, "Six to seven times more recall happens when you associate your story with a memorable image."
The average attention span for most social media is about 8 seconds, so you really need to develop a strategy that can grab their attention right away. Keep it short and make it compelling. Ask yourself:
How long do I watch a video before I move on to something else?
How long will the average buyer stay engaged watching a video or reading something I post?
When employing a social marketing strategy, be sure you consistently publish captivating content on your social media channel about your market livestock project. Quality, creativity and consistency are the keys to any successful social media marketing strategy. Many social media experts profess that consistency is more important that frequency.
Set some goals for your social media strategy, develop a plan and stick to it. The best way to attract an audience is to create something worthwhile for them to view. For ideas on creativity, check out "Marketing your livestock project on social media – Part 2: Visual storytelling."
Please remember, if you are under the age of 13, you should work with an older club member or parent due to the fact that the minimum age to open an account on Facebook, Twitter, Instagram, Pinterest, TikTok or Snapchat is 13. YouTube requires account holders to be 18, however a 13-year-old can sign up with a parent's permission.
For more information about staying safe on social media, view the series of Michigan State University Extension articles on "Considerations for youth and social networking" by Christine Heverley.
Not sure how to motivate your audience to follow, share and engage with your livestock project on social media? MSU Extension's Youth Business Guide to Success Marketing Resource page has multiple resources to assist you in marketing your livestock project, including a video featuring Michigan 4-H livestock participants sharing ideas about content to assist you in marketing your livestock project through social media outlets.