Mary Kate Sovran receives 2022 MSU Packaging Alumni Association Young Alumni Award
Mary Kate Sovran received the 2022 MSU Packaging Alumni Association Young Alumni Award at the School of Packaging Celebration on Apr. 19.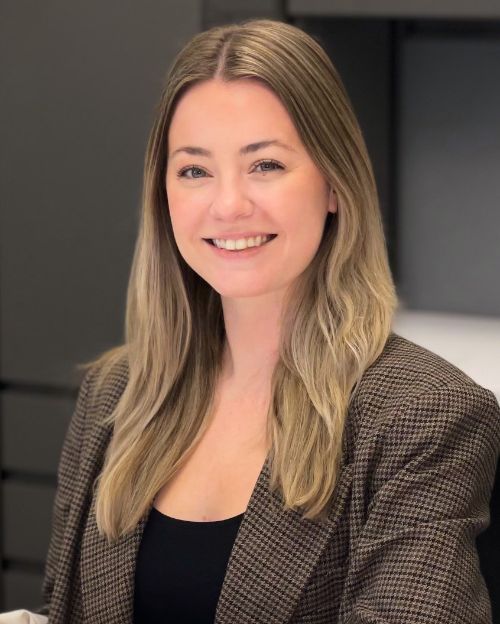 Mary Kate Sovran received the 2022 Michigan State University (MSU) Packaging Alumni Association (PAA) Young Alumni Award at the School of Packaging Celebration on Apr. 19.
The PAA Young Alumni Award is presented to MSU School of Packaging alumni aged 40 or younger who have distinguished themselves through a high level of accomplishment early in their career. These individuals demonstrate a commitment to the MSU School of Packaging through outstanding continuous volunteer service on behalf of the university and/or participation and leadership in meritorious public service on a local, state, national or international level.
During her time in the school of packaging, Sovran was a member of CoPPAC and moved to Dallas, Texas for her Packaging Co-op at Mary Kay Cosmetics. There she gained valuable knowledge that has set her up for success.
After graduating from MSU in 2015, Sovran joined Onyx Packaging Corporation as a design engineer in New York. Her drive and ability made her a clear choice to start a new facility for Onyx in Ohio in the fall of 2017. Since opening the Ohio facility, Sovran has been promoted to senior design engineer where she manages a team of three designers, two logistics employees and customer service employees.
Sovran is on the forefront of the future of ecommerce packaging. She was an integral part in helping Onyx Packaging setup the ISTA Certified Transit Testing lab and becoming part of the Amazon APASS network. She helps clients reduce excess packing though transit testing and innovative corrugated designs proving to be a key member driving performance for large clients. Sovran has delivered many value engineering projects over the course of her career saving clients tens of millions.
Each year, Sovran attends the MSU School of Packaging career fair and takes part in the hiring of future interns and full-time designers. To date, she has played a part in the hiring, onboarding and training of over a dozen design interns and full-time employees. She has written many letters of recommendation and provides guidance and support to all students looking for roles. As a young alumnus, many students turn to her for advice and networking opportunities.