Rita Chen receives 2020 PAA Young Alumni Award
Rita Chen is the 2020 recipient of the MSU Packaging Alumni Association Young Alumni Award.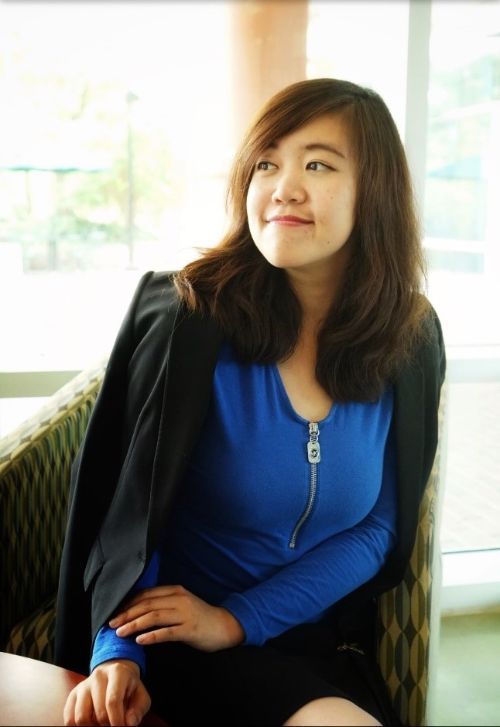 Rita Chen is the 2020 receipient of the MSU Packaging Alumni Association Young Alumni Award.
Chen graduated from the MSU School of Packaging (SoP) in 2014 and has been an active board member within the SoP Packaging Graduation Association.
This award is given to an MSU School of Packaging alumnus who has attained a high level of professional accomplishment, and demonstrated commitment to MSU School of Packaging by continuing outstanding volunteer service on behalf of the university and/or on a local, state, national or international level. This is awarded to a professional who graduated within 10 years with their first degree.
During her time at Michigan State, Chen found her passion for packaging science under Dr. Laura Bix's Healthcare, Universal Design, and Biomechanics team. After she graduated, she published a proof-of-concept study on child-resistant packaging.
Professionally, Chen has spent time at Mead Johnson Nutrition, Adept Packaging and Hershey Chocolate. Currently, she works for Amazon as an Innovation and Design Engineer. She enjoys creative projects which are customer-based and innovation-driven.
Kevin Walker, key account manager for IMA Industries Inc., is a PAA board member and SoP alumnus who nominated Chen for the award.
"Rita uses her packaging knowledge she gained at MSU School of Packaging in coordination with the equipment knowledge she has gathered through her career to accomplish great results. This is a very potent combination that should be celebrated and exposed more often," Walker said.
During her packaging career, Chen completed and retained her certification of packaging professional (CPP) since 2016; and involved in several industry discussions with IOPP via Central Penn and Cascade chapter.
Recently, Chen has become more involved with the packaging sustainability program at Amazon. In this capacity, she has also focused on the pharmaceutical distribution centers development which are designed to support the Amazon online pharmacy, PillPack.
"Rita in her career is representing a portion of the alumni that gets little exposure. Through her career, she has methodically experienced many packaging fulfillment equipment lines. With all that knowledge Rita has placed herself at one of the pinnacle companies in that role," Walker said.