School of Packaging alumni and friends provide support in many ways. Many have realized the satisfaction provided by supporting the education, research and outreach goals of the school. As traditional funding sources continue to decline, the need for private support is greater than ever.
Giving Opportunities
By investing in our students, our faculty and our spaces, we will assure that the MSU School of Packaging will continue to develop the science that will raise the bar as we continue to lead the field as the first school of packaging in the country. We will continue to educate and deliver a well-prepared workforce for the industry and the educators of tomorrow.
Giving Priorities:
School of Packaging Discretionary Fund
School of Packaging Alumni Giving Fund
School of Packaging Student Scholarship Fund
Gifts may also be mailed to:
University Development
Michigan State University
300 Spartan Way
East Lansing, MI 48824-1005
Please make checks payable to "Michigan State University." On the memo line, please include the name of the fund, and if you know, also the fund allocation number (A___).

---
Alumni Opportunities
Packaging Newsletter Archive
The School of Packaging sends a newsletter each semester to alumni and friends. View archives of the newsletter here.
Packaging Newsletter: Strategic priorities, November 2021
Packaging Newsletter: Amcor gift announcement, August 2021
Recent News
Published on October 4, 2022
Spartan football and MSU School of Packaging alum, A.J. Arcuri, was drafted by the Los Angeles Rams.

Published on November 23, 2021
Packaging alumna Maressa Sarto, now a packaging engineer for Pfizer, has worked on products to help COVID-19 patients.

Published on April 13, 2021
The MSU School of Packaging is celebrating the first two alumnae who have made campaign gifts to the Packaging Building Renovation.
Contact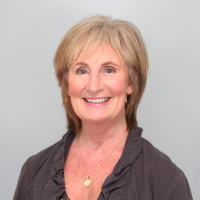 Senior Associate Director of Development
springk1@msu.edu
517-355-0284
Professor and Director
daummatt@msu.edu