MDARD announces Value Added grant recipients
MDARD and Michigan awardees invest over $1 million in support of MI Agriculture.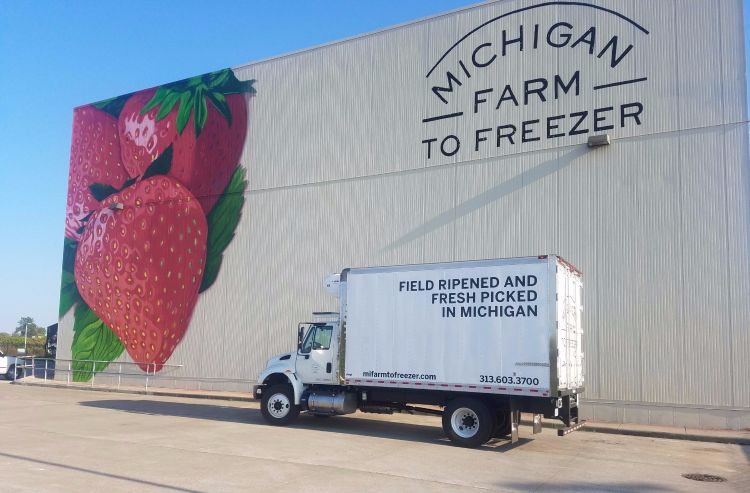 With all of the hype generated by the Super Bowl and other newsworthy events of late, you may have missed the recent announcement of Michigan's Value-Added grant recipients. The recipients include entities that are involved in mobile meat harvesting, fruit and vegetable processing, cider and wine production and many more. Combined MDARD and grant recipient investment is over $1 million in support of Michigan agriculture.
Through the Value Added grant program, the Michigan Department of Agriculture and Rural Development (MDARD) seeks to promote expansion of value-added agriculture in Michigan. Attracting, developing, or expanding value-added processing, regional food systems or healthy food are key funding areas. More specifically, awards are generally for: innovation and equipment, technical assistance, outreach and training, food hub development and food access.
For those interested in applying for the 2019 awards, it is never too early to start planning. The request for proposals is usually released in early September and full proposals are due in early November. According to MDARD, proposals are judged based upon the following: A well-defined and focused project, overall impact on the food and agriculture industry in Michigan, measurable outcomes, capacity building/grower connections/increase in supply of locally available products, amount of product sourced and produced in Michigan, amount of match, long-term sustainability of the project, short and long-term impact including jobs and investments in Michigan.
The maximum award is $125,000 and a 30% cash match is required. Salaries can only be included if they were used to pay for time spent directly working on the funded project. In-kind contributions do not count toward the cash match. Projects cannot exceed 18 months in duration. If the grantee is a non-profit organization, up to 10% overhead may be included to manage the grant. Importantly, this award is a cost reimbursement program. Grantees will be reimbursed for costs up to three times during the 18 month grant period after submission of receipts and required reports. It is very important to read and understand all of the guidelines prior to submitting a proposal. For more information on the Value-Added grant and other opportunities, please contact MDARD at: mda-grants@michigan.gov or visit: www.Michigan.gov/mdardgrants
Please visit MDARD for a complete list of 2018 grant recipients and continue to visiting Michigan State University Extension for information on this or other potential funding opportunities.