Michigan 4-H International Programs still growing
Giving Michigan families and youth many international experience options enriches our program and empowers youth and families.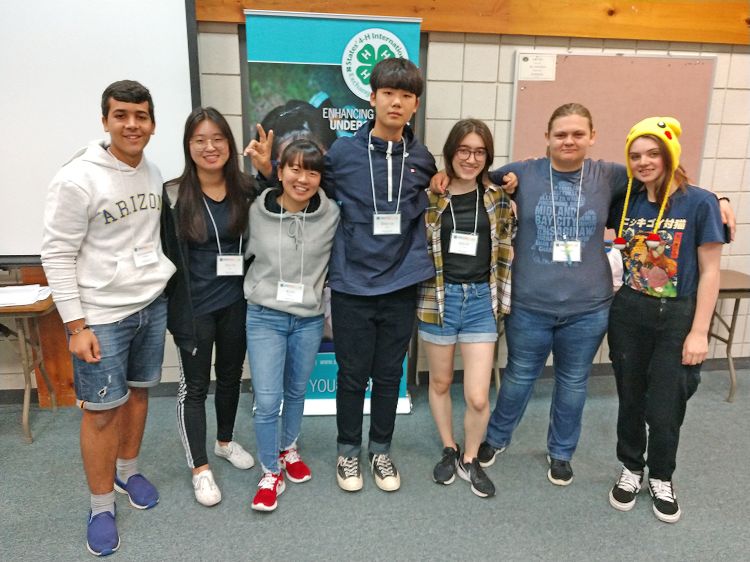 Michigan 4-H International Programs was recognized at the 2019 States' 4-H International Exchange Fall Coordinators Conference in Las Vegas, Nevada, as a valued partner with States' 4-H International Exchange Program. Michigan has committed to this partnership for over 46 years, during which there has been 3,000 youth exchanged through this organization. Michigan received the Extraordinary Quality Program Award for generously offering all of States' 4-H programs inbound country variety, outbound country variety, and Academic Year Program placement.
It is important to offer as many international experiences as we can for families in Michigan. Some states that work with States' 4-H International Exchange Program only offer some of the programs, but Michigan is different; we offer all programs available to our youth and families.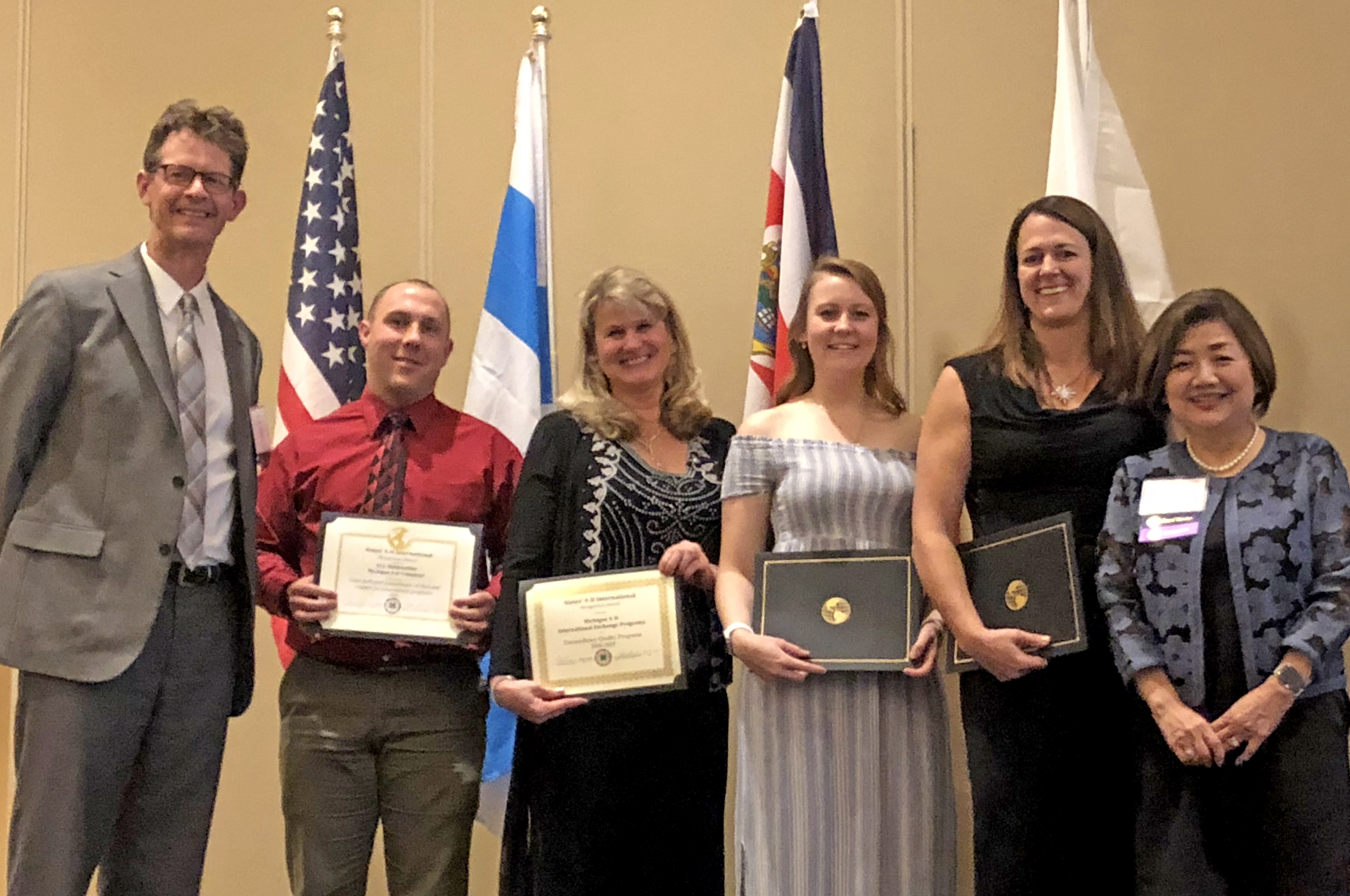 Inbound International Exchange Program
In 2019, Michigan hosted delegates from Costa Rica, Norway, Taiwan, South Korea and Japan for our one-month exchange program during the summer months. This program is unique since the delegates are between 12-18 years old. This experience offers host families the opportunity to learn about another culture and share their culture with their international son or daughter. Youth who host enjoy learning how to communicate when they do not speak the same language.
Host parents share:
"Everyone should do this (host)—our world would be a better place."
"I'd like my children to remember that every culture is very unique and special, not better or worse."
"Our kids had to up their respect and manners because Japanese kids are so polite."
Academic Year International Exchange Program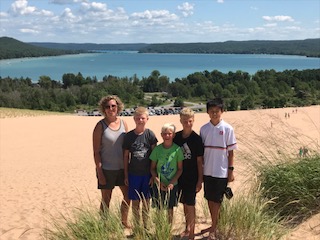 During our 2019-2020 hosting year, Michigan had six delegates from Japan, South Korea, Bulgarian, Turkey and Egypt. Our students from Turkey, Egypt and Bulgaria are chosen through the Kennedy-Lugar Youth Exchange and Study Program through the U.S. State Department. These Youth Exchange and Study students are selected from a pool of 60,000 applicants. They are selected based on English reading, writing and speaking proficiency and their ability to be a leader.
We have had some incredible students come to Michigan through the Future Leaders Exchange program in the past, but 2019 is our first year welcoming Youth Exchange and Study delegates. We are looking forward to welcoming more delegates from these programs into amazing Michigan families.
Outbound International Exchange Program
Michigan 4-H International Exchange Programs also offers an Outbound Program. Michigan youth can travel to Norway, Japan, South Korea, Costa Rica, Taiwan and Romania in 2020. Each country offers unique experiences for our youth ages 12-18. Applications are due in November 2019 for the 2020 travel timeframe. The program comparison sheet will give you information on dates of travel and cost for each country. Applications, medical forms and references are also available for printing. Each youth who applies will have a face-to-face interview scheduled during the month of November. Scholarships are available for all youth selected to participate in the outbound program. The youth selected are sure to have many life changing adventures.
4-H grows global thinkers. If you would like to learn more, visit the Michigan 4-H International Exchange Program website. To learn more about hosting an international exchange student, contact D'Ann Rohrer at drohrer@msu.edu or 231-845-3361.
To learn about the positive impact of Michigan 4-H youth leadership, citizenship and service and global and cultural education programs read our Impact Report: "Developing Civically Engaged Leaders." Additional impact reports, highlighting even more ways Michigan State University Extension and Michigan 4-H have positively impacted individuals and communities, can be downloaded from the MSU Extension website.