Michigan hop scouting report - May 20, 2019
Some hopyard tips for the start of this unseasonably cool month of May.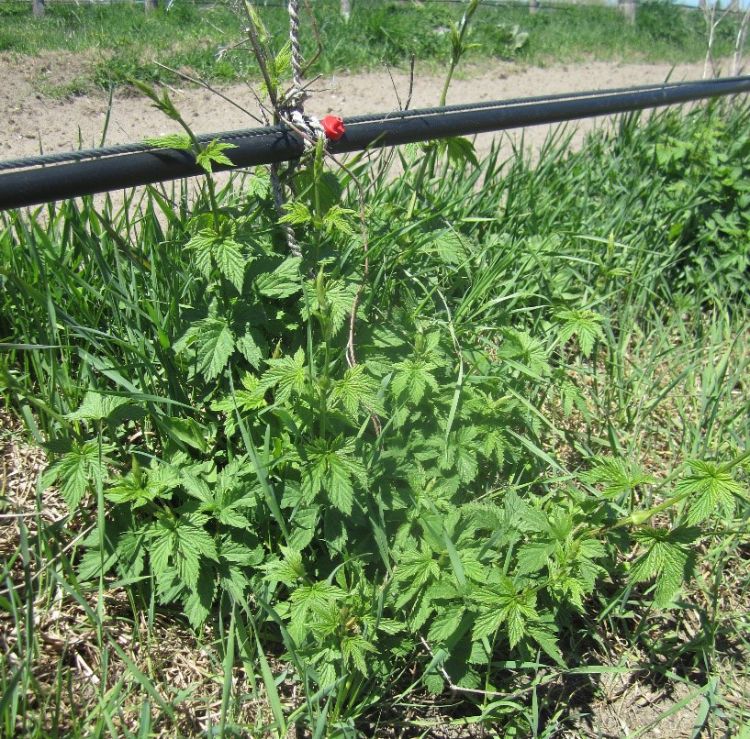 Cooler than normal temperatures continue throughout Michigan with degree days indicating we are approximately 7-14 days behind the five-year average. Growers who pruned plants this year are reporting a slow rebound in growth due to cold temperatures during the first half of May, this might affect training date for some.
Generalized leaf yellowing is being reported around the state, much of which is likely caused by nutrient deficiencies brought on by the unseasonably cool weather. Cool temperatures and cloudy conditions limit plant metabolism causing nutrient deficiencies even when adequate nutrients are available. Growers should review the recommended seasonal use of nitrogen found in the Michigan Hop Management Guide and not over apply nitrogen in response to yellowing. With mild-warm temperatures predicted over the coming week, nutrient issues should abate soon.
Most growers are reporting their hopyards are strung and if granular fertilizer is part of a fertility plan, applications are occurring. Some planting is also underway. Early season weed control for broad leaf weeds and grasses were not uniformly effective due to lingering cool weather. Attention is now turning to getting irrigation systems online and collecting soil samples. To learn more about servicing irrigation systems in the spring, refer to the Michigan State University Extension article, Kick off the irrigation season with inspections and repair. A number of labs provide soil testing services, including Michigan State University. You can purchase commercial soil test boxes at your local county MSU Extension office or visit the Soil and Plant Nutrient Lab website to learn more.
In terms of pest management at this time, growers should be focusing on downy and powdery mildew control. Early season mildew fungicide application should begin when plants reach 6-12" or when regrowth of pruned plants reach 6-12". Grower can also begin watching for mite activity while scouting.
Stay in touch
Want to receive more pest management information for hop this season? Sign up to receive the Michigan State University Extension Fruit & Nuts Digest or follow us on Facebook. Also, join us this summer for monthly Bine and Dine webinars.
This work is supported by Project GREEEN and the Crop Protection and Pest Management Program 2017-70006-27175 from the USDA National Institute of Food and Agriculture. Any opinions, findings, conclusions or recommendations expressed in this publication are those of the author(s) and do not necessarily reflect the view of the U.S. Department of Agriculture.