Michigan State University Extension hires statewide compost systems educator
New compost systems educator Eliza Hensel brings a community approach to composting.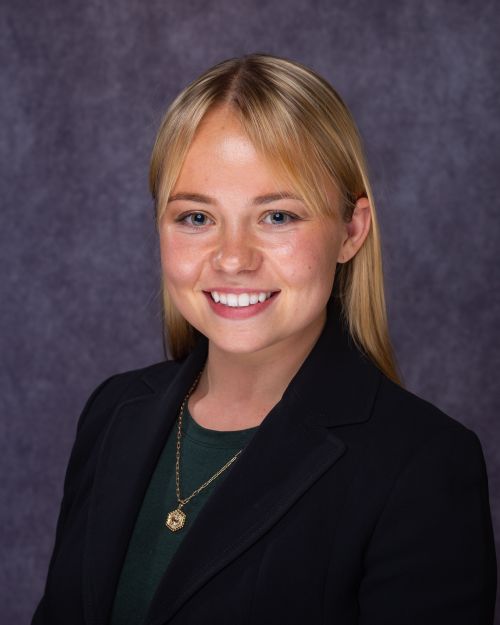 In September 2023, Michigan State University Extension hired a new compost systems educator, Eliza Hensel, to serve the campus programs and provide statewide composting resources. Hensel will serve as an aide to campus programs in the hopes of expanding composting practices at Michigan State University, as well as acting as an expert in the field to assist in state-wide projects and programming. Her academic background is founded in seeking solutions to climate change through a community-based and entrepreneurial approach. She has worked with college programs, urban-agriculture businesse and she founded a compost non-profit program. She has also been featured on WEDU PBS and the Florida Discovery Channel to speak publicly about composting and young professionals in the agriculture industry.
Digging into the composting industry
Hensel's experience in composting began in her family home, learning to compost the household food scraps, quickly growing in scale as she moved through her life. She attended Eckerd College in Saint Petersburg, Florida where she majored in both Environmental Studies and Animal Studies. She began working in the Office of Sustainability at Eckerd as a recycling team member and worked her way up to managing the compost program over her four years there.
From overseeing student volunteers to guiding farm renovation projects such as the addition of vermicomposting, Hensel's impact on Eckerd's student farm created lasting change. During her senior year practicum internship, she assisted in the redesign of the Eckerd campus compost program. She created digital data sheets for pile information such as temperature, food inputs, water and turning progress, which significantly improved the farm's ability to make a high-quality compost. The data sheets were accessible through individual QR codes attached to the compost piles, giving a visual to the health and progress of the compost. Her experience while working at the student farm helped her realize the importance of innovation in composting to improve soil health and community health. In her senior year she was awarded the Eckerd Giver Environmental Entrepreneur Award for her creative approach to composting on campus and in the local community.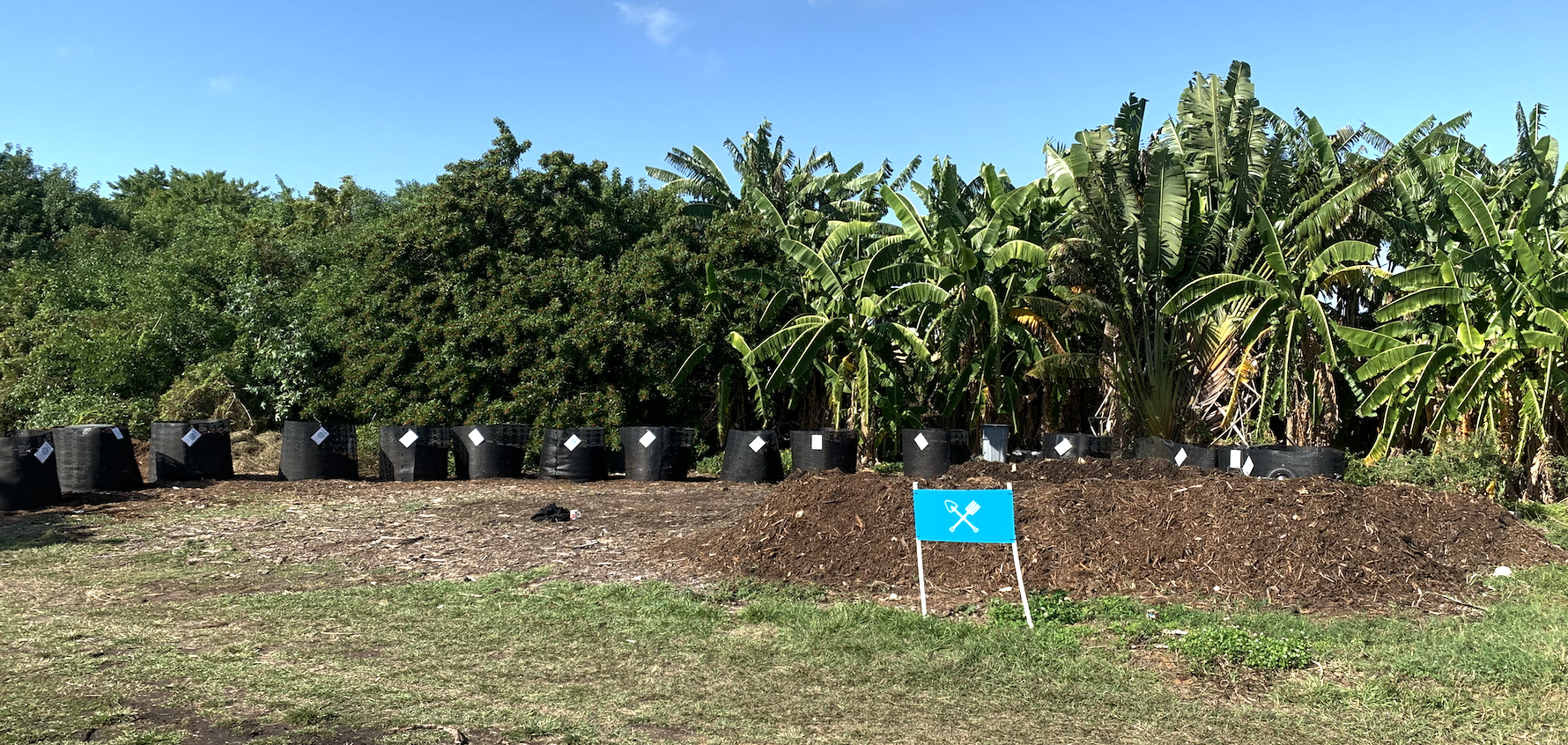 Composting for the community
Following her graduation from Eckerd in May of 2022, Hensel started her own non-profit community composting program, Blue Bucket Compost. Based out of Saint Petersburg, Florida, Blue Bucket partnered with farmers and restaurants from the area to create compost from food waste. The program also served as an educational platform to teach the public about the benefits and science behind composting food scraps.
"Not only were we preventing food waste from restaurants going to landfills, we were also creating a product that in turn led to better food for our communities and people in need," Hensel says. "The goal of Blue Bucket was to prove to the city there is a need for more community programs like this, and people want to compost! It was amazing to have high school students come out and volunteer, some having never touched a pitchfork before, so it was really inspiring to be able to teach people about why we were doing this and how it can help the planet."
Blue Bucket was intentionally located on a community farm that grew food for local shelters. This ensured the compost would truly be going to a worthy cause. Her inspiration to create Blue Bucket stemmed from being a part of a successful composting program and seeing the benefits that came from it and her desire to see a more sustainable future. When Hensel moved from Florida to Michigan, Blue Bucket's system was continued by the farm volunteers. She hopes to be able to help others who want to start community-based composting programs in the future in Michigan.
A vision for MSU and beyond
As the new MSU Extension compost systems educator, Hensel's passion is to reach people of all ages across the state with compost programming and guidance on taking sustainability into their own hands. She also wants to promote MSU's sustainability efforts, including the bio-digester facility and vermicompost production.
"I want to see MSU become a shining example of composting on a campus, especially as a Big 10 school we have an immense opportunity to be a leader in sustainable practices here in East Lansing," she says.
Hensel hopes to see a world where every city has municipal composting facilities, and compost pick-up is just as common as taking out the trash or recycling. For Hensel, composting is about more than your backyard pile of soil amendment. It is a tangible way for people to take sustainable steps to help to improve our soil, climate, and communities. Most importantly, it is a facet for making real change in the world.
Hensel is excited to begin her career with MSU Extension and looks forward to serving Michigan residents. For questions about composting, MSU compost resources, or other inquiries about her work, contact Hensel at hensele1@msu.edu or 847-899-1263.