Michigan State University Extension names Eric Karbowski District 6 director
Karbowski will lead the organization's efforts in District 6, which includes Wexford, Missaukee, Osceola, Clare, Gladwin, Mecosta and Isabella Counties.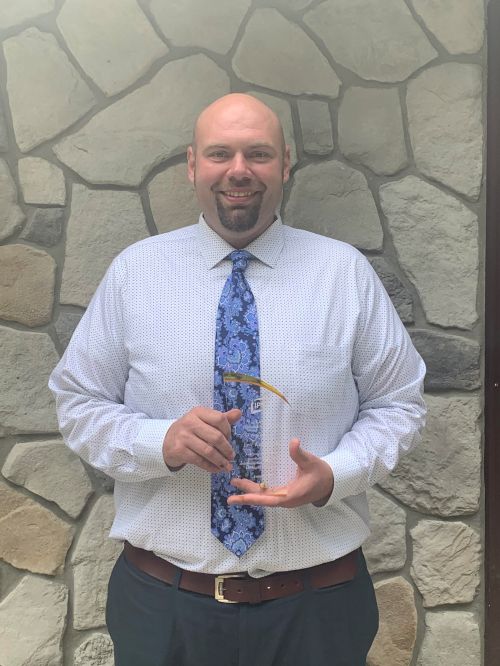 Eric Karbowski has been named District 6 director for Michigan State University Extension. District 6 includes Wexford, Missaukee, Osceola, Clare, Gladwin, Mecosta and Isabella Counties. His appointment is effective February 1, 2022. He replaces Shari Spoelman who retired in 2021.
MSU Extension, the community outreach arm of the university, helps Michigan communities, families, individuals and businesses transform and grow through locally based education. Karbowski has been working with local governments, nonprofits, school systems and neighborhood groups to help ensure that MSU Extension continues to fulfill this mission in communities. He will mentor Extension staff members in the areas of program planning, delivery and evaluation, as well as professional development.
"Eric has dedicated his career to providing services to our communities, developing partnerships and creating platforms for staff and program success," said Matt Shane, MSU Extension interim association director. "His previous work with MSU Extension in farm stress management shows that he has the compassion and drive help Michigan thrive."
Karbowski joined MSU Extension in 2019 as a community behavioral health educator focused on helping farmers and their families solutions for managing stress. Prior to joining MSU Extension, he was the executive director for the Missaukee County Commission on Aging, and a consultant with the Michigan Department of Health and Human Services. In addition, he supervised a program in the public mental health system for 10 years.
"This position compliments my experience, connections and vision as our MSU Extension team continues to provide invaluable services and leaving lasting footprints in our local communities," Karbowski said. "I look forward to reconnecting and meeting with our community partners in this new role and sharing the collective efforts and advancements of MSU Extension."
Eric has a bachelors of science in education and a masters of arts in administration from Central Michigan University. He is currently working on a doctorate degree in educational leadership at Liberty University.
To explore the programs and activities MSU Extension offers in your area, visit extension.msu.edu.