Michigan State University Extension names Julia Darnton District 4 director
Darnton will oversee the organization's efforts in District 4, which includes Alcona, Arenac, Crawford, Iosco, Ogemaw, Oscoda and Roscommon Counties.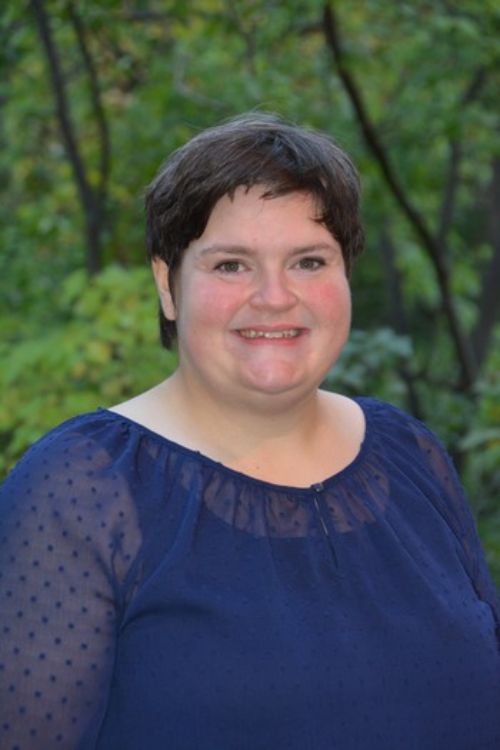 Julia (Julie) Darnton has been named District 4 director for Michigan State University Extension. Darnton has held the position on an interim basis since May 2020. District 4 includes Alcona, Arenac, Crawford, Iosco, Ogemaw, Oscoda and Roscommon Counties. Her permanent appointment is effective February 1, 2022.
MSU Extension, the community outreach arm of the university, helps Michigan communities, families, individuals and businesses transform and grow through locally based education. Darnton has been working with local governments, nonprofits, school systems and neighborhood groups to help ensure that MSU Extension continues to fulfill this mission in the communities she serves. She mentors Extension staff members in the areas of program planning, delivery and evaluation, as well as professional development.
"Julie has put her experience in building relationships and coaching colleagues to good use in District 4," said Matt Shane, MSU Extension interim association director. "We are pleased that she is continuing in this important position and is dedicated to continuing her work here."
Darnton began her career with MSU Extension in 2005 as a community and economic development intern. Over the last 17 years, she has held numerous roles, and much of her work has focused on building communities through healthy food initiatives and community and economic development, including helping with the strategic planning and coordination of highly successful farmers markets in cities like Saginaw.
Darnton said that her dedication to Michigan and desire to help communities through education was ingrained in her by parents, both of whom were teachers in Flint.
"I am honored to serve in this role, and excited to continue to work with the Extension staff, partners and communities," she said. This is a beautiful part of the state with abundant natural resources and communities that welcome people to live, work and play."
Darnton has a degree in sociology from Albion College and a graduate degree in urban and regional planning from MSU.
To explore the programs and activities MSU Extension offers in your area, visit extension.msu.edu.