4-H Leader Resources
August 14, 2013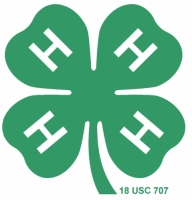 If you're a leader of your local 4-H program, there is a plethora of online resources for you to get started and help you succeed. On the 4-H website, you should take a look at the documents under "Volunteering" or your specific club program area to find the materials that best suit your needs. Here are a few of the general resources you may need in getting your club up and running:
Member and Volunteer Enrollment
Enrollment is handled online through the 4-H Online system. 4-H volunteers and families of 4-H youth should enroll themselves using this system. To access 4-H Online, they will need a computer, internet access, a valid e-mail address and a web browser. If someone in your club needs assistance accessing the internet, please contact your county MSU Extension office.

Only volunteers who have been through the MSU Extension Volunteer Selection Process should enroll online. Individuals interested in becoming a 4-H volunteer should complete the the Volunteer Selection Process before enrolling..

For more information on using 4-H Online, access the 4-H Online Family Guide.
Club Documents