Michigan 4-H places fourth at national dairy quiz bowl contest
Michigan team earned fourth place at the 2016 North American 4-H Invitational Dairy Quiz Bowl Contest.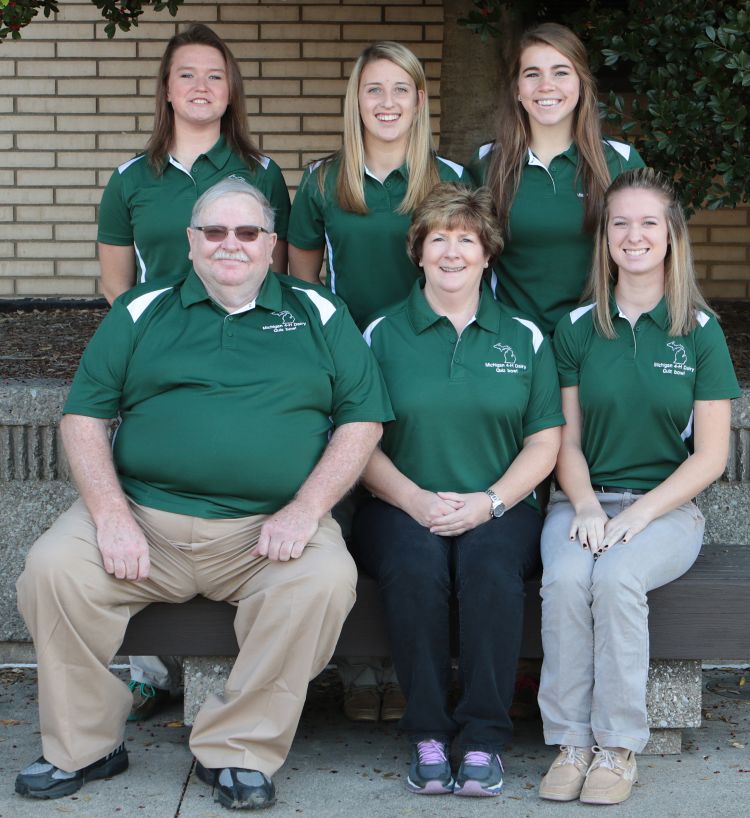 Since the end of July, four Michigan 4-H youth from Clinton County have been learning, practicing and preparing for their turn in the North American 4-H Invitational Dairy Quiz Bowl Contest held Nov. 5, 2016, during the North American International Livestock Exposition. Miriah Dershem of St. Johns, Madeline Meyer of Ionia, Camren Hicks of St. Johns and Jessica Nash of Elsie, with the assistance of coaches Luann Learner and Rodney Pennock, performed well through numerous rounds of competition to earn fourth place—Michigan's highest contest ranking in several years. Nineteen states from across the country competed in the educational contest, with Florida placing third, Illinois placing second and New York winning the contest. Nash placed 10th individually on the written exam out of 77 total 4-H participants.
The goal of the North American 4-H Invitational Dairy Quiz Bowl Contest is for youth to acquire a more complete knowledge of the dairy industry and build self-confidence, an important life skill. Youth do not have to own a dairy animal to be participants and each state determines how teams are assembled. For Michigan, the winning team in the senior division during 4-H Youth Dairy Days earns the opportunity to compete at this national event.
The contest consists of three phases. Everything begins with a written exam on Friday evening for all participants. The results of this part of the contest are added to the score from the next portion of competition the following day. All teams are seeded on a double-elimination bracket for the oral part of the contest. When all teams assemble on Saturday morning, there are two phases of oral questions to determine round winners. Two teams compete against each other in every match. Questions directed to the team open each round. During this part of the contest, participants may work together to answer the five questions posed to them from the moderator.
The final portion of the contest consists of 20 individual toss-up questions where youth must buzz in to deliver their answers. At the conclusion of the round, scores are tallied and the winning team is announced.
Reflecting on the experience, Meyer said, "There's no better feeling than knowing everyone on a team is contributing equally to the success of the team and having fun while doing it."
Hicks echo these sentiments by saying, "I am so extremely grateful for all of the knowledge and friendships I have gained through this experience, and I wouldn't have been able to do it without the support from my family and training from my amazing coaches."
Educational contests in Michigan and around the country are just one example of science programming available through Michigan State University Extension. MSU Extension and the Michigan 4-H Youth Development program help to create a community excited about STEM (Science, Technology, Engineering, and Mathematics). 4-H STEM programming seeks to increase science literacy, introducing youth to the experiential learning process that helps them to build problem-solving, critical-thinking and decision-making skills. Youth who participate in 4-H STEM content are better equipped with critical life skills necessary for future success. To learn more about the positive impact of Michigan 4-H youth in STEM literacy programs, read our 2015 Impact Report: "Building Science Literacy and Future STEM Professionals."
For more information about 4-H Youth Dairy Days or other youth dairy science programming, please contact me at elischer@anr.msu.edu or 517-432-4306.